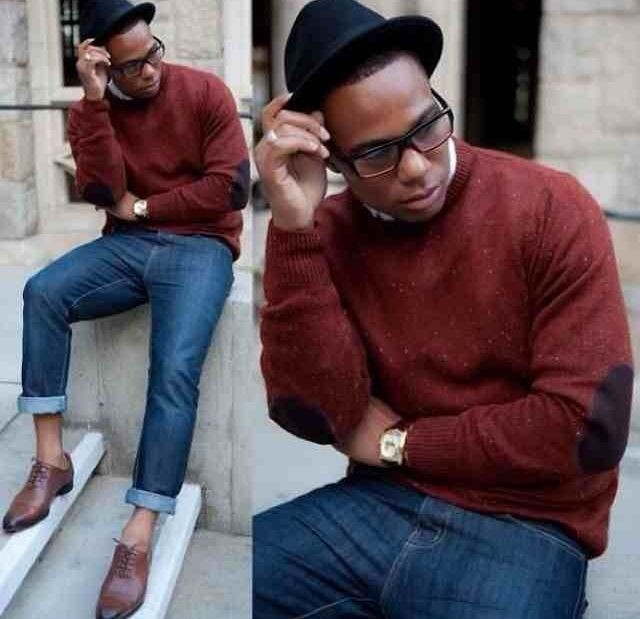 Mars thinks – Sooooo, I have a thing for elbow pads. That is actually what caught my eye and caused me to select this look. The sweater / jeans / shoe color combination is on point. No socks and dress shoes doesn't always work, but I think its pulled off nicely here. Dude definitely gets my approval on these threads. In fact, my wife probably thinks this outfit is already in my closet.

Venus thinks – I think I bought my dad this exact sweater last Christmas and it is definitely my favorite! This is a perfect date night look for the fall. I love how this sweater is paired with cognac shoes and collared shirt. I could use or lose the top hat – it doesn't do anything for me. I'd prefer a much larger fedora. What do you all think?
Check out what Mars and Venus had to say about wedding fashion last week here!