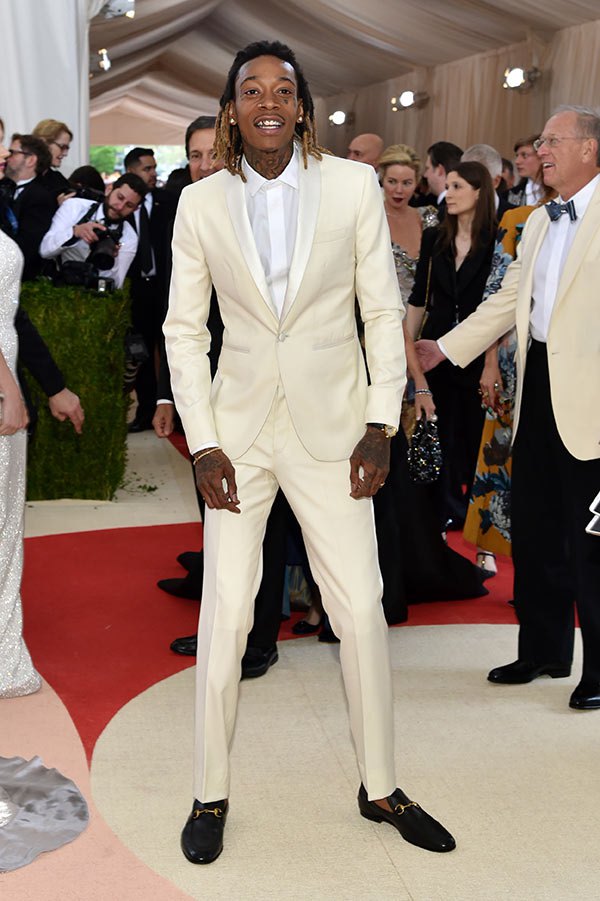 Mars thinks – Although he was probably high when he selected this outfit, I think it was a great choice. Wiz looks pretty dapper in this well fitted tuxedo. The horsebit leather loafers, without socks, goes perfect with these threads. Personally I would have preferred a tie (bow or neck), however he loses no points for not wearing one. This could work well for a groom on the big day — unless he has yet to master how to eat and drink without spillage.
Venus thinks – Wiz Khalifa was clean at the Met Gala I must say. I'm not usually a fan of an all white tux with white shell but the satin makes him standout a bit. I would've liked to see a pop of color in the bow tie or maybe a black shirt? This is the perfect look for a groom who doesn't plan on spilling anything all day/night.
                            Check out what Mars and Venus had to say last week here.
View more standout looks from this year's Met Gala here.