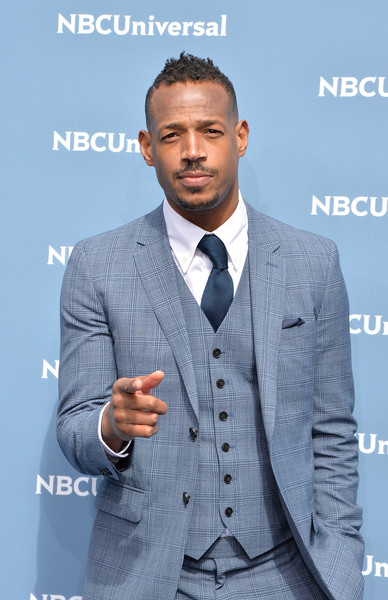 Mars thinks – The jokester, Marlon Waynes, wasn't playing any games when he strutted down the blue carpet wearing this suit. I think three piece suits look great on a slim build. For the groom that is comfortable not conforming to the more traditional tuxedo/suit options, this look could be for you. Am I the only one that wants to straighten his tie?
Venus thinks – I like this grey/blue pinstripe suit. I'm not typically a fan of pinstripes but this will do. I would definitely have a little fun with accessories – replacing the blue tie with a brown neck tie or bow tie with a matching loafer. This is a great look for a groom or guest of the groom.
                                 Check out what Mars and Venus had to say last week here.