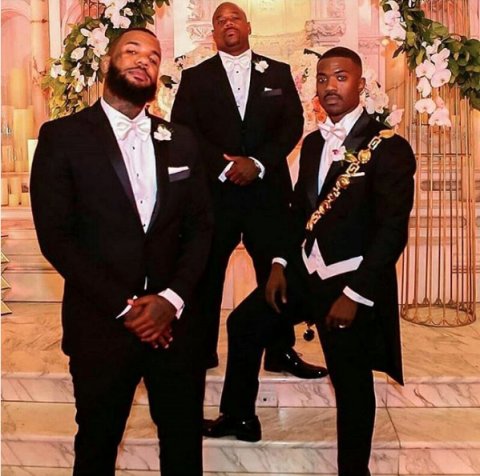 Mars thinks – Looks like Ray J was inspired by Coming To America. His personality totally allows him to rock this look with his chest out. Definitely over the top for me and plenty men preparing to jump the broom, but it works for Brandy's brother. Enough jokes…he gets the thumbs up from your favorite cousin.

Venus thinks – "Wait a minute ain't that Brandy's brother!" lol Not really a fan of Ray J's rendition of  Prince Akeem. I would've kept it classic and lost the golden sash. I did like the tail on his tux it helps him stand out a little from his groomsmen. Like Mars, this look was a little over the top for me.
Check out what Mars and Venus had to say about wedding fashion last week here!