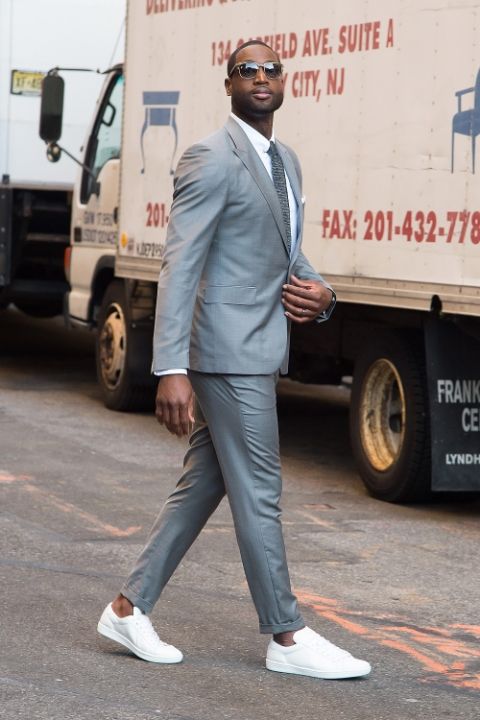 Mars thinks – The man formerly known as Flash is giving summer groom look inspiration. This relaxed, but polished, look can definitely be worn by a husband-to-be that views the traditional looks as stuffy. I would suggest a more memorable tie, but that is just personal preference.
Venus thinks – Dwyane Wade cleans up nice and it seems to me that suits and sneakers might be his favorite combo. I love this grey suit and I'm certain it would work for the groom or groomsmen. This look is perfect for upcoming summer nuptials.
What do you guys think?
Check out what Mars and Venus had to say about wedding fashion last week here!