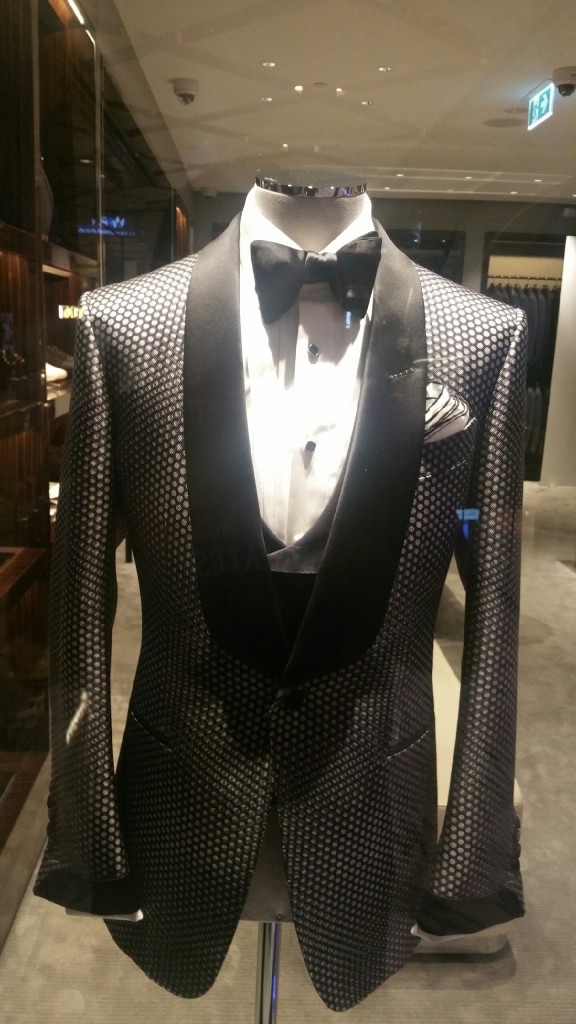 Mars thinks – This looks like something Hugh Hefner or Kanye West would wear. Despite that, I actually approve these threads. A groom shooting for the Classic Man vibe on his wedding day should consider this rather expensive option. There are a couple of color options for pants that may allow some versatility with frequency of wear after the BIG DAY.
Venus thinks – This look by Tom Ford is perfect for a daring groom. I love the combination of silver with black and white accessories. The detail of the blazer is incredible. This groom may upstage his bride if you ask me. In my opinion, solid black pants, shoes, and bow tie would go perfectly with this blazer.
                     Check out what Mars and Venus had to say last week here.