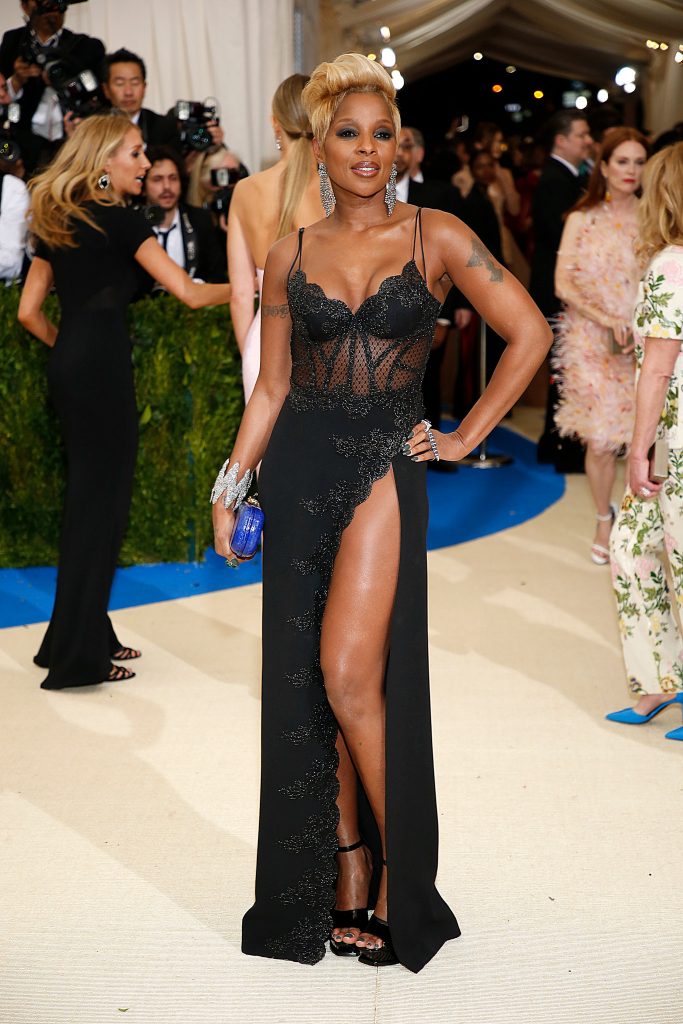 Mars thinks – Wait! Is that Mary? Real Love, Mary? Whoa. In case anyone forgot, MJB has legs. The all black look is nicely accessorized with elegant jewelry. There isn't anything that I would complain about regarding this look. Did I mention that slit and all of that leg?
Venus thinks – Mary is here to show us that trouble don't last always! The queen is killing in this black frock and making sure we don't miss her legs. If you're a single lady heading to a wedding, this look may be for you. I love short hair and Mary is wearing her classic blonde cut well.
What do you guys think?
Check out what Mars and Venus had to say about wedding fashion last week here!