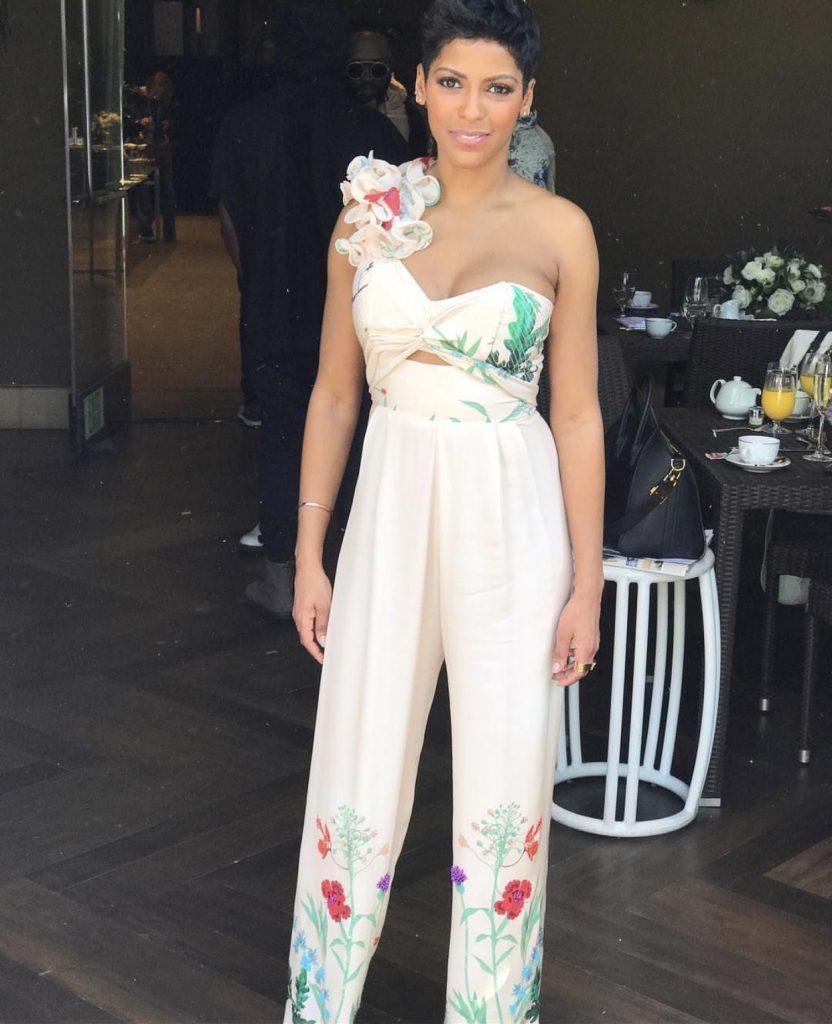 Mars thinks – She looks amazing, but when doesn't she? This look is as comfortable as it is stylish. Arms out, loose fitting, and showing off the girls – all things checked! The summer is on its way out, but consider this outfit if you're a guest at an upcoming wedding. Give Venus a shout if you want suggestions on how to best accessorize.
Venus thinks – Jumpsuits are my cute and casual go-to. Love this floral jumper worn by Tamron Hall. The multicolored florals call for a variety of accessory options. This look is perfect if you're planning to attend an outdoor wedding this summer.
What do you guys think?