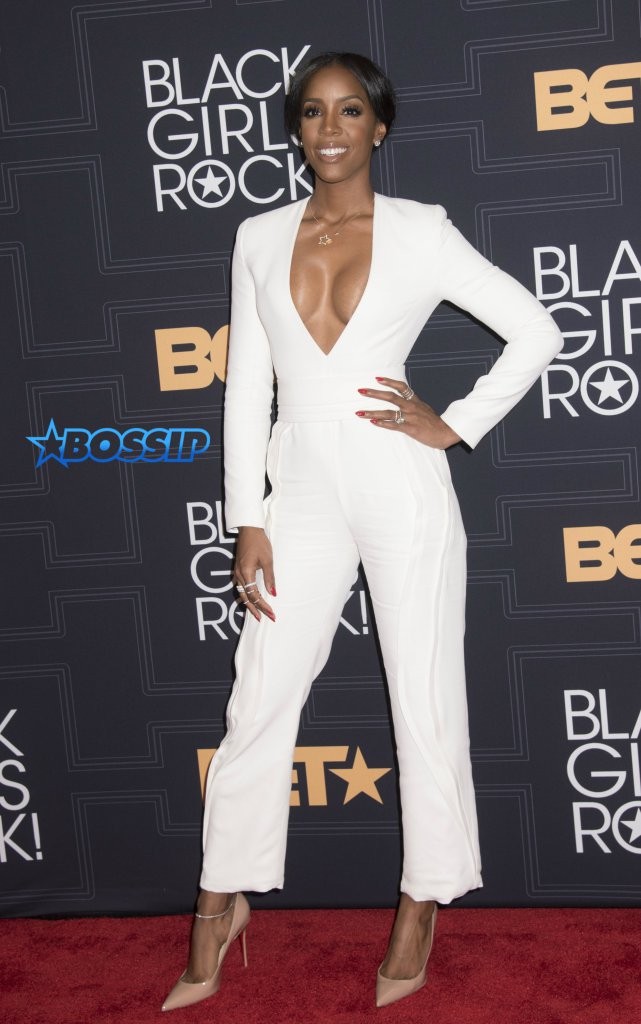 Mars thinks – I may need to find a new housing situation if I share my unfiltered first thought. Whoa. Last year I discovered that I like jumpers/rompers. I think I love them now. This outfit gets my approval. I have no doubt that the bride-to-be would be the center of attention wearing this jumper to her bridal shower/brunch.
Venus thinks – Ms. Kelly is back! Maybe a little more cleavage than we would like, but you can't deny she looks incredible. This white jumpsuit would be awesome look for a bride attending her bridal shower/brunch. It is the perfect combination of simple and sexy.
Check out what Mars and Venus had to say last week here.