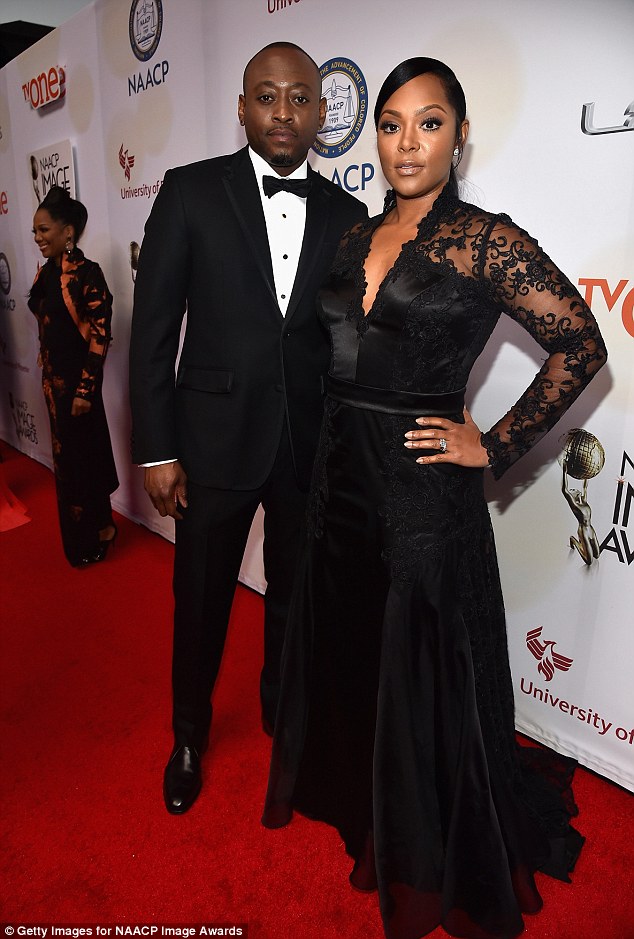 Mars thinks – These New Yorkers clean up pretty well.Omar Epps is wearing a flawless and elegant black tuxedo. Not too much can be said about his attire. As for Keisha, I'd digging the black on black long gown. These two outfits are totally suitable for late evening nuptials.
Venus thinks  – Omar Epps and wife, Keisha, look awesome on the NAACP Image Awards red carpet. I'm not typically a fan of lace gowns but Keisha is rocking this one with style and grace. Complimented by her husband in his black tux, I believe this would be an ideal look for guest of the bride and groom for black tie nuptials.
          Check out what Mars and Venus had to say two weeks ago here.