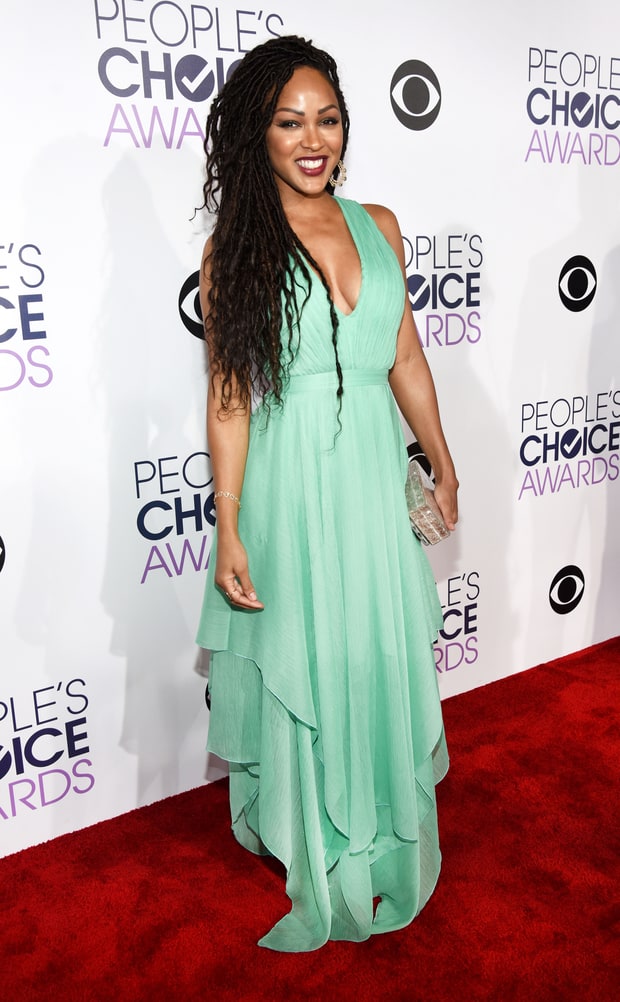 Mars thinks -Hmmmm. I'm just not feeling right about looking at Meagan and not drooling. However, this dress doesn't do it for me at all. Well, it's a pretty color. Other than that, nah…I'm not digging the look. A wedding guest wearing this would be certain not to outshine the bride. lol
Venus thinks  – Like Mars, I'm definitely not a fan of this frock. It's a beautiful color just not too sure about the style. I would've appreciated this look a little more if Meagan wore her faux locs in a high bun. Acceptable look for a wedding guest attending beach nuptials.
          Check out what Mars and Venus had to say two weeks ago here.