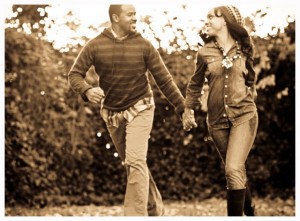 Today's featured couple hasn't made it down the aisle yet…but their engagement photos are fun, stylish and personable so I wanted to share them with ya. Plus — like every (honest) couple — they have a story to tell. I hope to tell more of their story when I feature their wedding in Tie the Knot Tuesday later this year (no pressure to the couple though, ahem). These lovely images were captured by Washington, DC-based photographer Leonard Poteat. Enjoy and be sure to let me know which pic is your favorite!

[cincopa AYKA2oqu38bB]
Please view Triple B's previously featured engagement photos here. And if you or someone you know recently got married and would like to be considered for Tie the Knot Tuesday, complete this form.