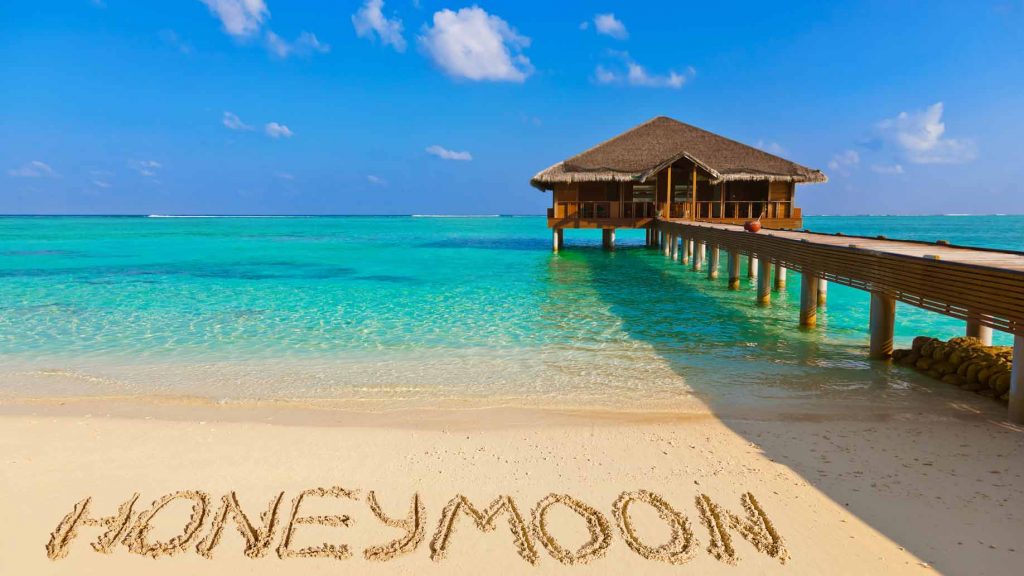 Before I truly began wedding planning, like really understanding how everything associated with the word "wedding" is marked up by 1000%, I figured we would have a wedding and then take a two-week honeymoon backpacking through Europe or possibly laying amid the beautiful blue waters in the Maldives…It's a good thing my dreams don't get crushed on a regular basis, otherwise the reality that what I envisioned for our honeymoon just isn't going to come to fruition would be completely devastating! Fortunately, I'm pretty good at being uber resourceful and finding ways to make something out of nothing — in this case that nothing being our honeymoon budget. #sigh
Even after I realized that the Maldives wasn't going to be in our very near future, I just assumed that we would find somewhere else to honeymoon like Cuba, Aruba, or even Costa Rica. However, once I started researching destinations, although flying out of Los Angeles is fairly simple, flying to the Caribbean from the West Coast is not only a time killer, but could also be a bank drainer.
Oh, what to do?
Well, we are exploring the possibility of a mini-moon. After all, we are getting married in Southern California which isn't too shabby. Great weather, beaches, mountains and various destinations within the state that that we can reasonably travel to and afford. Santa Barbara, Catalina Island and San Diego are all on our short list for mini-moon locations.Taking a mini-moon will allow us to spend a few extra days with family and friends that will remain in California after the wedding. Also, we will have the option to road trip up or down the coast and hit up several destinations in a relatively short amount of time.
As an alternative to a mini-moon, we are still considering a traditional honeymoon, but to Mexico, which is a stone's throw away from Southern California. Cabo San Lucas and Puerto Vallarta both located on the western side of Mexico, have great all-inclusive resorts, and will provide us with everything we are looking for — great weather, beaches, proximity to California and more importantly, affordability!
We have discussed pushing out a trip a few months after the wedding, but we all know that life happens and adulting is real, so we feel the need to strike while the iron is hot — and the grandparents are available to kidsit. 😊 Our goal is to book a trip, whether it is a mini-moon or honeymoon, by the end of the month. While we are still researching possible locations, we plan to take some kinda moon after our wedding! Plus, I am certain we will NEED that downtime after the wedding weekend and months of wedding planning.
What are your thoughts on taking a mini-moon vs. a honeymoon? What about delaying a trip altogether?
Check out last week's Road to Mrs. post here.