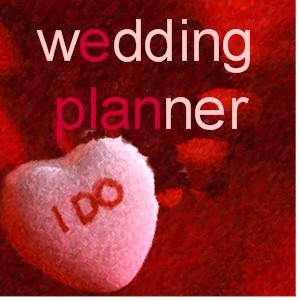 It is crunch time and thus far I have approached wedding planning as a DIY bride. I am very proud of the accomplishments I have made on my own. Especially since event planning on this scale is not my forte. The bulk of the major decisions have been made.  Contracts, deposits and price negotiations are done, but here is where I have hit a wall.  I am secure enough to acknowledge where my strengths are lacking, and the little details of décor and implementation for the reception is where I cry UNCLE!
I have decided to enlist the help of a planner. One of my bridesmaids recently had a party celebrating her birthday, and her planner did a fabulous job. I was so impressed in fact, I begged my friend for her contact information. I was beginning to feel a bit overwhelmed at this phase of the planning process and I saw this as God answering my prayers.
My first conversation with Najah (my planner's name) was further confirmation. We vibed really well. She asked me to describe my vision for the wedding. When I told her my ideas Najah seemed genuinely attentive and excited. She was also impressed with the progress I have made up to this point. We have a meeting scheduled this week at my venue to get started. This is such a load off my mind. Boy I tell you, God is in the prayer answering business.
On another note, with the wedding only four months away I have had an unfortunate setback in my weight loss efforts. I've been plagued with chronic back problems for a little over a year now. I have disc degeneration that causes debilitating pain and leaves me immobile. I've been in therapy and had a few minor surgical procedures. These things have kept my issues at bay for a while, however a recent flare up has left me incapacitated. I am keeping the faith that this too shall pass and I will be back on my feet and ready to go soon.