This week has been filled with late nights and early mornings. Still so very much to do before my destination wedding in San Diego next week and time is not standing still! I have about three to-do lists floating around, but was able to carve out some time to consolidate these lists into one. Here's what on my list of things to do today:
Finish packing. Over the weekend, Ava, Amira and I started packing. My thought – pack as early as possible to allow for time to get any last-minute items. Vlad on the other hand has not even pulled his suitcase out of the closest. #sigh. The girls and I made a lot of progress and plan to finalize packing on Saturday sine we travel to California next Monday morning. I received my super cute swimsuits from my favorite online retailer ASOS. #yasss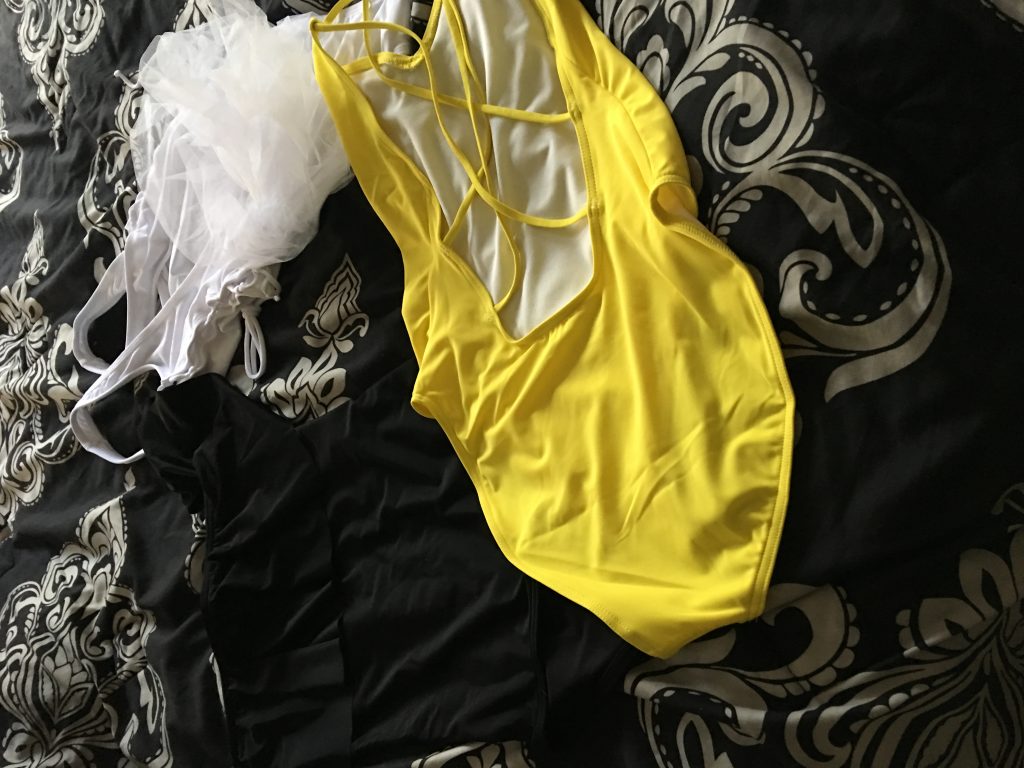 Get wedding ceremony programs.  So, I vacillated about whether to even incorporate programs at our wedding, but ultimately, we decided that we would if we could do so within budget. I reached out to the Etsy shop which printed our invitations and she whipped up matching programs. I figure I will get them printed locally and bring them to LA to save a little money on printing costs as I'm sure there is a West Coast price differential.
Finalize flower order.  Within the last week, we've had about 12 people who initially RSVPd, cancel.  So, I need to adjust my flower order (and save a few $$$).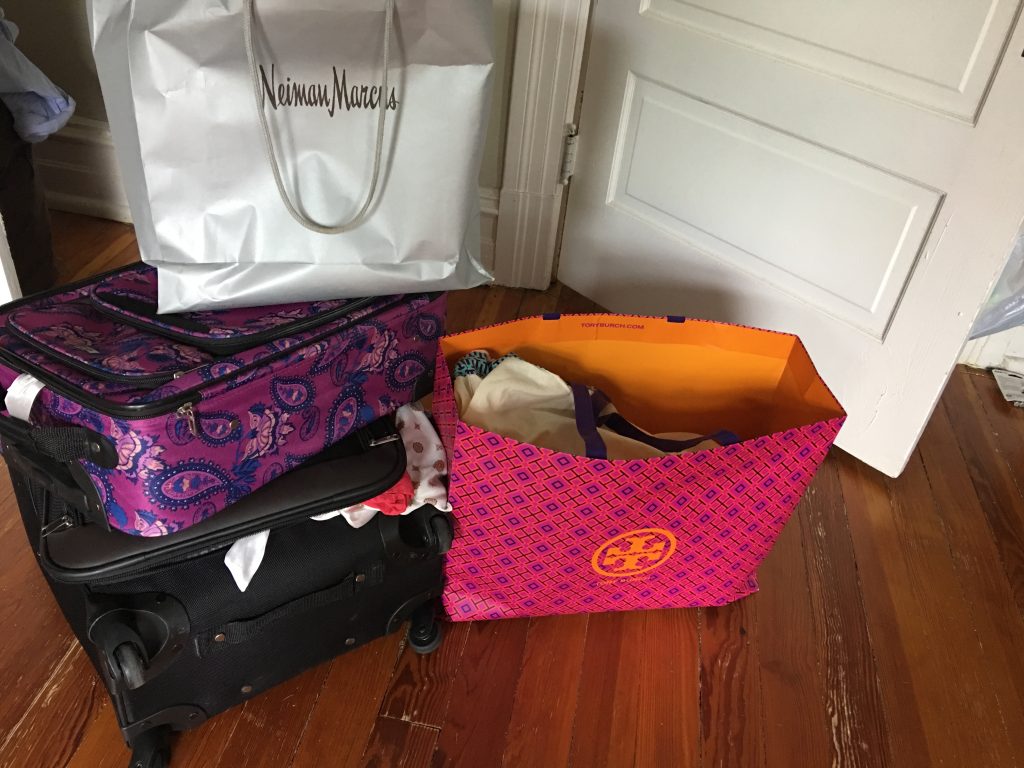 Finish seating chart.  Now that we have a final guest count, we can finalize our seating chart.  We started on the seating chart last night, but it is a lot of work! We took a "reality tv break" that turned into a "we will tackle this tomorrow" break. More to come.
Select welcome party menu.  For our guests arriving to Santa Monica next Wednesday, we will be hosting a welcome party with cocktails and appetizers.  Since we have the final guest count for Wednesday arrivals we can set our menu.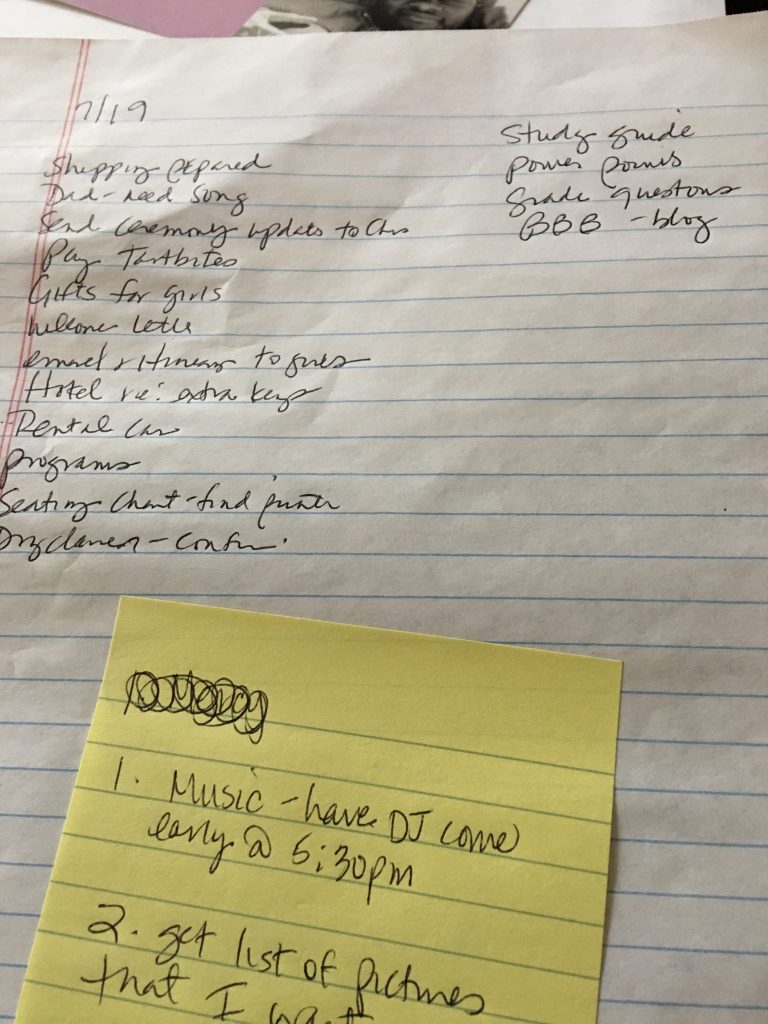 Keep calm, remain stress free and resort to weights, not chocolate.   I know I've mentioned before that I am a complete stress eater. However, I refuse to let stress or anxiety get the best of me, so I am continuing my "shed for the wed" up until the wedding. Today, my personal trainer videotaped me during my workout session and my little back muscles are coming alllll the way through! #praisehim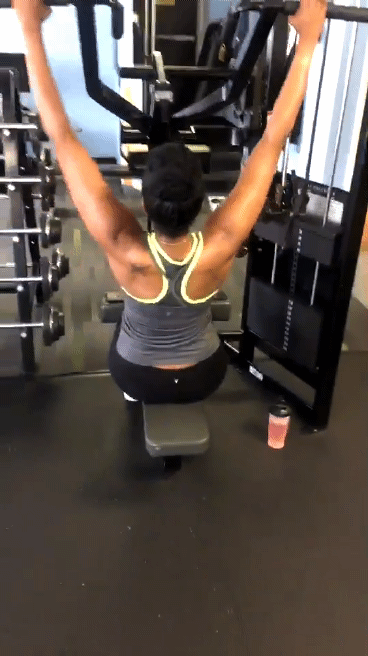 Check out last week's Road to Mrs. post here.