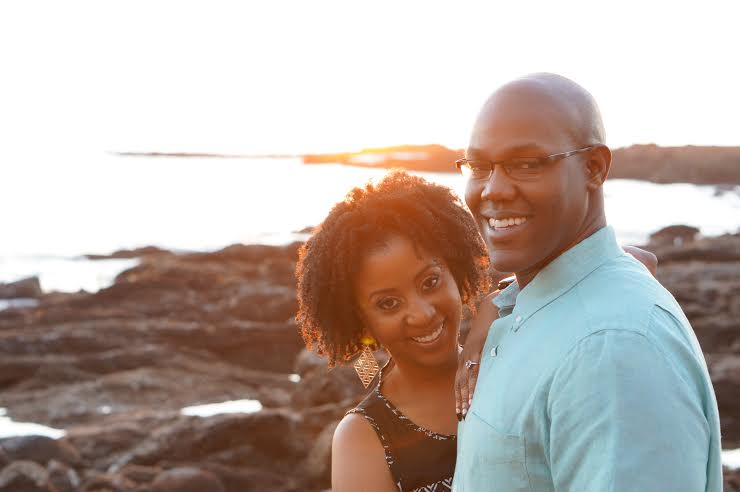 Being an only child, I'd never not gotten what I wanted. And being an attorney, I'd become very good at negotiating. So when my fiancé and I sat down to discuss our wedding and, most importantly, our wedding budget, I had very few worries. My vision was full of lavishness while his involved us going to the courthouse. In the end, we settled on a number that would allow me the wedding of my dreams, albeit with a much smaller guest list. His reasoning for not wanting to go overboard with the spending made absolute sense, and while I understood his point, admittedly I looked at the budget number as a suggestion — kind of the same way I look at speeding limits.
After our budget conversation, my fiancé gave me full control over the wedding planning. It wasn't long before I found the photographer of my dreams. His creative style was amazing and he captured every moment. The weddings he photographed looked magical. His platinum package included 10 hours of camera time, rights to all your pictures and a leather bound album. I was happy to have found him and even more excited to learn that my date was still available. I ran to the living room to tell my fiancé the good news and to get his credit card for the deposit. He paused his PS4 and instead of getting his wallet, he looked at me and said "How much?"  Proudly I responded "Only $500!"  "Total?" "The total deposit." "And the balance?" "That's not due tell the day of." "I understand that, but how much will we owe?" "Depends on which package we get." "If we get the cheapest package?" "$4,500." "You wanna pay $5000 for some pictures?!"  "Well that package doesn't come with pictures."
The thing that happened next was a first for me. My fiancé looked me square in my face and told me 'no.' I was at a loss. I never expected him to say no, at worst I thought I might have to settle for the silver package. So 3 days later when the photographer emailed me to follow up I didn't know what to say. To be honest, I was too embarrassed to say I couldn't afford him, so I lied and responded that my fiancé found a photographer with whom he wanted to work, so we were going that route. In my moment of shame I realized a few very important lessons, ones I'm sure you've heard a million times before. Know your budget, stick to your budget, don't be afraid to ask for a price list and be realistic. Do your research, comparison shop, and don't fall in love with vendors without making sure you can afford them.
But the most important thing to come out of the photographer ordeal was yet another reason why this man was perfect for me. I was used to being spoiled, and was even used to being spoiled by him. But I needed someone to pull me back when I was heading over the edge. Admittedly, I'm one of those people who spend with no regards. And while having designer bags and eating ramen may be acceptable when you're single, it's not a lifestyle you should take into a marriage or still have once children come into play. I desperately needed balance. Someone who enjoyed and appreciated nice things, but also had a rainy day fund. I needed someone to say "You can't spend $5000 plus on pictures." And when I complain that it's impossible – tell me that he has faith in me. And when I find an exceptional alternate for half the price, kiss me on my forehead and tell me "I knew you could do it." Now I know that my wedding and marriage will be picture perfect.
Read Nicole's last Road to Mrs. post here.