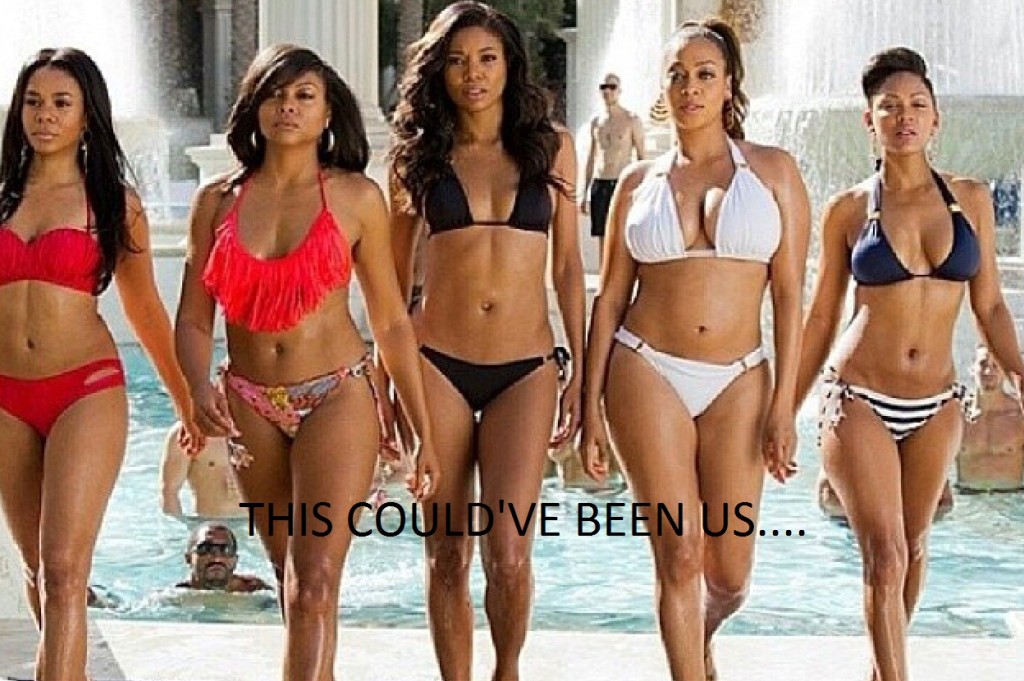 Las Vegas is one of my favorite playgrounds! I've been several times with multiple groups of friends, and during every visit I've had a blast. I would like to think the common denominator was me. So when the crew said they needed a girl's trip before my wedding, a bachelorette party in Vegas only made sense. Naturally the planning commenced. Dates were set, invitations sent and bikini body workouts began. I was excited and ready to go.
A few months later I got an email from my MOH stating the price of tickets from St. Louis to Las Vegas were pretty pricy. My bridey senses started tingling. A few weeks later another friend sends a text also complaining of ticket prices. I could see Vegas dissipating. So I wasn't surprised when my MOH called to tell me Vegas was cancelled. Not surprised but undoubtedly disappointed. And even though I was disappointed, I could certainly understand. My friends were already traveling to Los Angeles in July for my wedding and hotel rooms in Laguna Beach are not cheap. However, my last girl's trip as a single woman had gone down the drain.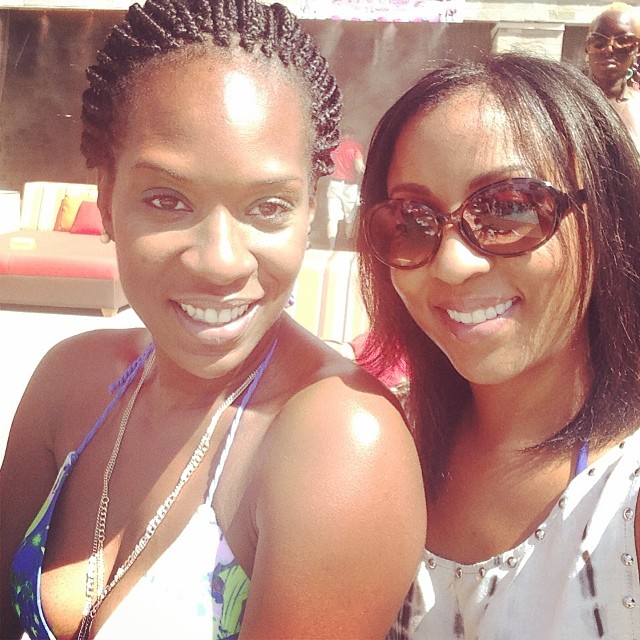 Leonard, in an attempt to ease my disappointment, suggested a trip to Vegas with just the two of us. Leonard and I have been to Vegas together before and we had an amazing time. We stayed at this little hotel off the strip, ate at the best restaurants, saw The Lion King and enjoyed the European pool. The thought of another trip with Leonard definitely made me feel better. Also, since the group trip was cancelled, I had to promise my cousin Jana that I'd take her to Vegas at some point to celebrate her graduation. Since she was moving to LA a quick weekend trip to Vegas was more than doable. Vegas wasn't going anywhere, and I'll have plenty of opportunities to go in the future. But what this trip offered was something special. A last hoorah, a trip with my girls before I became a wife and eventually a mother. A homecoming ceremony for the single Nicole.
Even with Vegas being cancelled, I've been reassured by my MOH that I will definitely get a chance to turn up with the girls and be celebrated before my wedding to Leonard. Now my bachelorette party is a secret with all the details being kept from me. Considering I'm super type A this is somewhat of a challenge for me, but kind of exciting. I definitely would've been trying to micro-manage a weekend in Vegas. I've planned my wedding weekend down to a T, to ensure all of my guests have a great time so it's great to have someone plan something for me. I'm super excited to see what the girl's night out in Los Angeles has in store. Despite the location, the company will be what makes this night memorable and I'm so looking forward to it.
Do you have any fun girl's trip stories to share with Nicole as she prepares for her last hoorah in L.A. as a single woman? Share them in the comments below. And read Nicole's last Road to Mrs. post about tackling her guest list here.