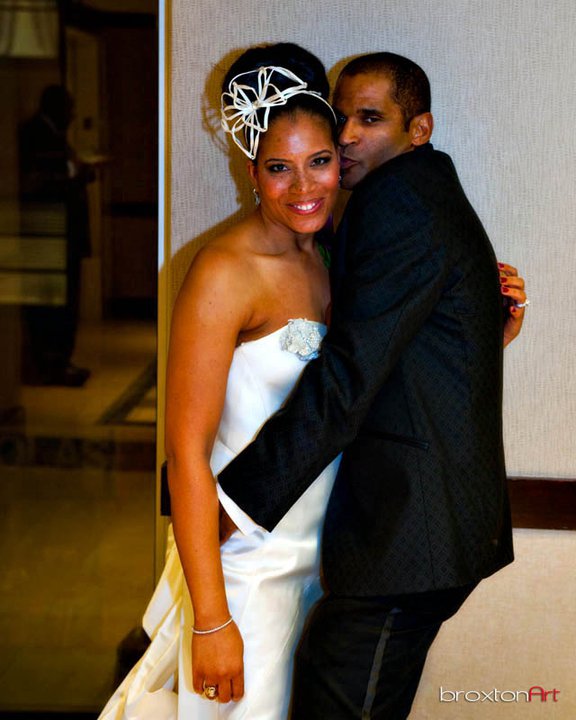 This feature is extra-special for Triple B (well, every Tie the Knot Tuesday wedding is but…) because of the sense of community it displays. Bride Akida was honest about not having an active relationship with her biological father and therefore opted to be escorted down the aisle by her longtime swim coach and mentor, Jim Ellis. "I attended college on a swim scholarship largely because of him," she shared. Ellis is the same swim coach that the film Pride was based on (actor Terrance Howard played him in the movie). It takes a village. Remember, Triple is is bigger than weddings. Enjoy today's 
trip down Tie the Knot Tuesday Memory Lane with Akida and Ken!
Check out more Tie the Knot Tuesday goodness here.