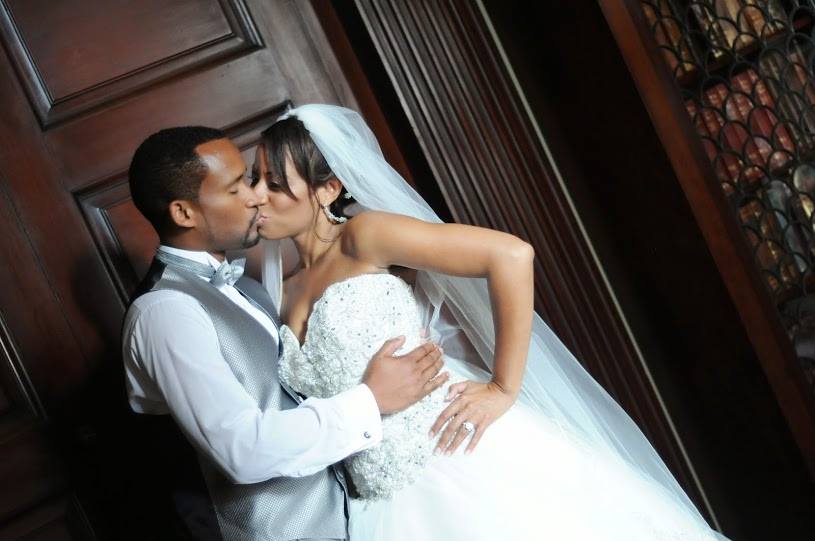 One of the things we enjoy about weddings here at Black Bridal Bliss is that although there are many similarities in each, every single one is distinctive. Take the nuptials of Kesha and Steven of Maryland, for instance (we initially featured them in Tie the Knot Tuesday last year). While their wedding on the surface seemed classic and pretty traditional, it in fact was injected with several unique touches such as liturgical dancers during the ceremony and a surprise Latin-inspired first dance that even their wedding party didn't know about! The best part? Their touching and relatable love story. Check it out:
Tie the Knot Tuesday: Kesha + Steven
Take a look at past Tie the Knot Tuesday and (Not Quite) Tie the Knot Tuesday features here.
[Photo by George Street Photography.]