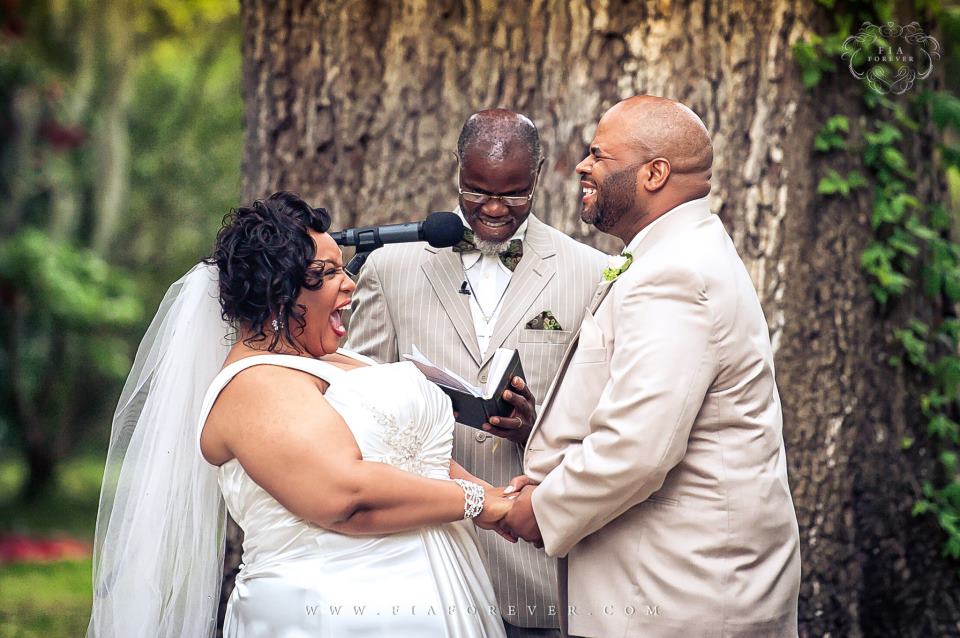 Couple: Tamika & Juan
Wedding Date: April 14, 2013
Wedding Location: The Legare Waring House, Charleston, South Carolina
Theme: Love, Life & Us
Washington, D.C.-based bride Tamika became a friend of Triple B when she entered a photography GIVEAWAY we co-sponsored last year. Both Tamika's individual accomplishments (she's a 10+ year cancer survivor and founder of Tamika & Friends, Inc.) and collective accomplishments with Juan (Tamika fell in love with Juan and his daughter!) are impressive and gives even the biggest cynic hope that true love is still out there for all of us. This is much bigger than a wedding. Theirs is a story of survival, the value of life, the power of love and the resilience of the human spirit. Enjoy the trailer!
[vsw id="67915496″ source="vimeo" width="425″ height="344″ autoplay="no"]
[Top image and videography by Fia Forever Weddings.]
***Did you or someone you know recently tie the knot? Complete this brief form and the wedding just might be featured in an upcoming Black Bridal Bliss feature!***
Take a look at past Tie the Knot Tuesday features here.