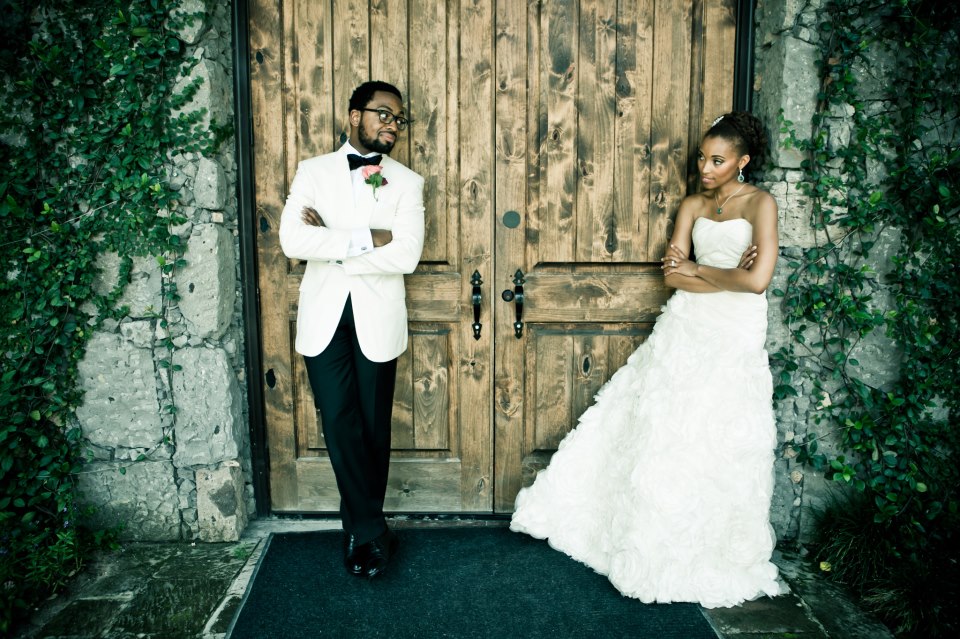 Just when I get frustrated by life's inevitable tests, I receive an email like the one excerpted below. The unsolicited heartfelt message below was emailed to me from a regular Triple B reader/visitor in Maryland. It almost brought me to tears. I've always felt this site was about more than weddings. So much more…And clearly this woman agrees.
A little insight: From Miss, Mrs. to Ms., I've adored weddings/marriages. I truly enjoy watching related tv marathons on TLC, Style, Bravo….You name it. I am a divorcee, who didn't have children when married at 25, separated at 26 and divorced by 27. I just knew that I'd "get back on track" after a little "self-discovery." Well, I'm still discovering..lol (aren't we all?)! So, why does a non-committal (working on this) 37 year-old single lady like myself [read] Black Bridal Bliss? The same reason why a purpose-driven single lady started the site in the first place…Because you still believe in the beauty of it all…no matter what. See, eventually, God grants us our destiny although paths are never straight. Look at you now! It's the faith, which leads to the passion (putting the right people in place) which pushes that momentum forward. Your blog is more than a bridal resource. It's a lifestyle digital handbook for what "stepping out on faith" can do and what beautiful treasures await. So if you want to know who truly inspires me overall, it's you! I can't thank you enough for giving me the reminder I needed to keep believing that my timing (spirituality, health, relationships, career etc…) will eventually line up with God's timing.
Continued blessings and keep up the great work!
Feedback like the above from YOU confirms why I launched Triple B in the first place. Whether engaged, single, married, divorced, widowed — it is a place for Black women (although the racial backgrounds of those who frequent the site is growing) to feel validated and celebrated. The best is yet to come; there is so much more in store!
[See more from Stephanie & Delano's Texas nuptials here.]