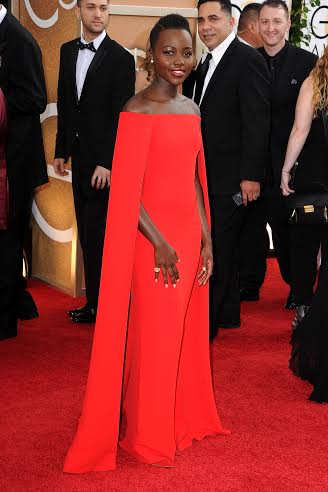 Annnnnnnd…Triple B's standout looks from last night's Golden Globes red carpet are [insert drumroll here]:
Lupita Nyong'o – (above) The 12 Years a Slave Actress is perfection is this crimson Ralph Lauren silk cady evening dress. Lupita is killin' the fashion game right now. She's been on the radar of fashion insiders for a minute so it is nice to see her getting so much love from the mainstream now. And how fab is her modern take on the gumbi 1990s hairstyle?
Kerry Washington – The newlywed mommy-to-be was glowing in a pale green silk crepe Balenciaga look that perfectly showed off her baby bump. Andy pregnant planning brides reading this should definitely take note: Kerry's gown choice was figure flattering and appeared to be very comfortable with just a touch of bling to keep it all interested.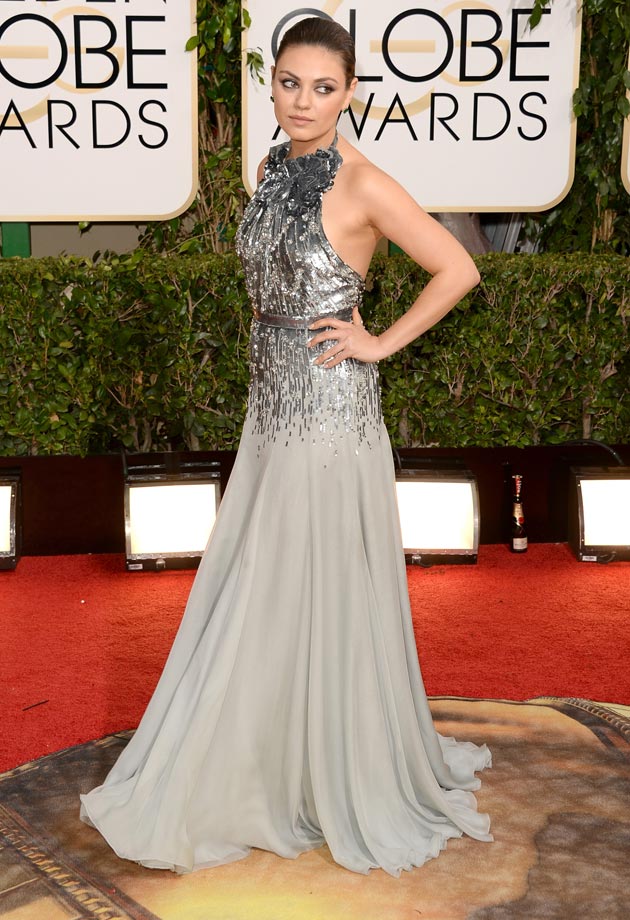 Mila Kunis – The actress was shining in an ombre silver metallic Gucci Premiere number.
BONUS – Grooms-to-be, you can get inspiration for your strut down the aisle from the red carpet as well! Check out the fellas unconventional twist on the standard black tuxedo below.
Matthew McConaughey in a sleek Dolce & Gabbana tux with a green velvet jacket that surprisingly worked.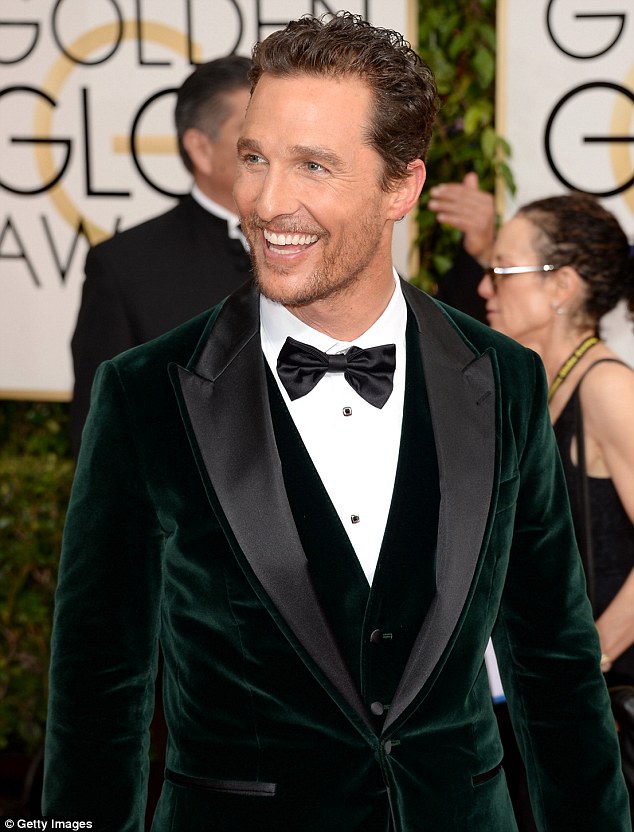 Usher took a fashion chance and rocked an oxblood Calvin Klein Collection tux.