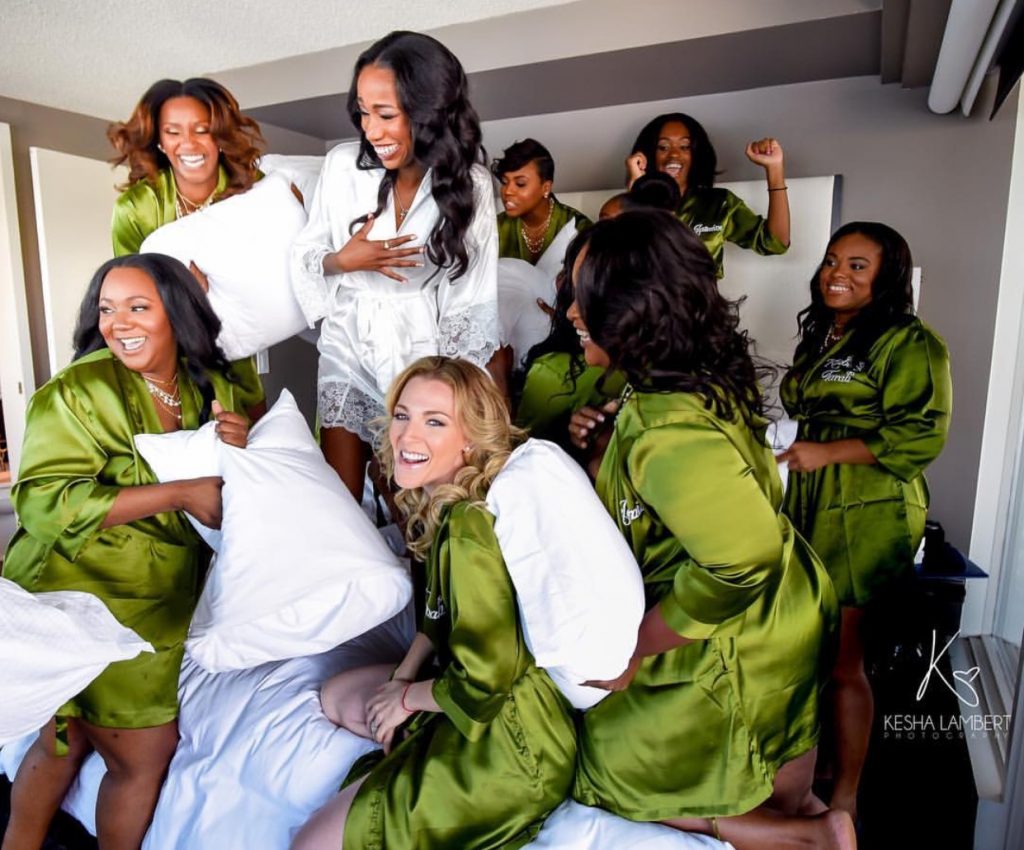 These ladies are all smiles moments before their bride walks the plank.
I love this squad's personalized robes! And there's so much fun energy in this pic.
#BRIDALPARTYSQUADGOALS
Photo Courtesy Of:
Is this a great shot or what? Let us know in the comments!
View last week's Bridal Party Squad Goals here.