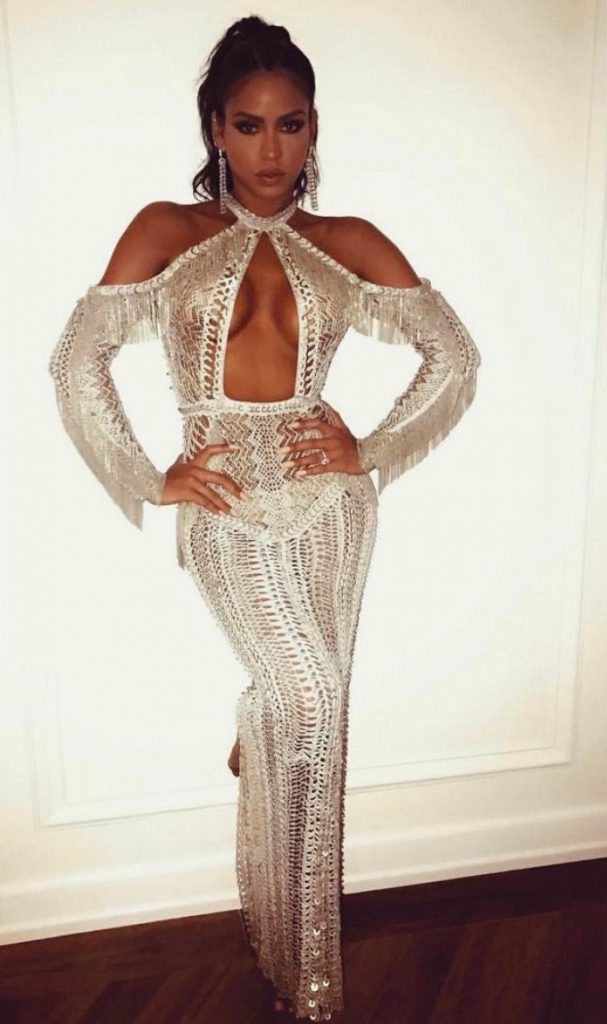 Mars thinks – Yowsers! Yes. This can be worn for any occasion and at any time.
My wife needs to know that she has some time between now and my birthday – hook a brotha up. All jokes aside, I am a fan of this look. Worn with confidence, this will allow many women to slay an event.
Venus thinks – My initial reaction to this look was, "How much of my workout do I have to change to get into this dress?" You have to give it to her, Cassie looks awesome in her white dress dripping with fringe and sparkle. Mars I don't agree that this is an all occasion look, but it is definitely a date night option.
What do you guys think?
Check out what Mars and Venus had to say about wedding fashion last week here!