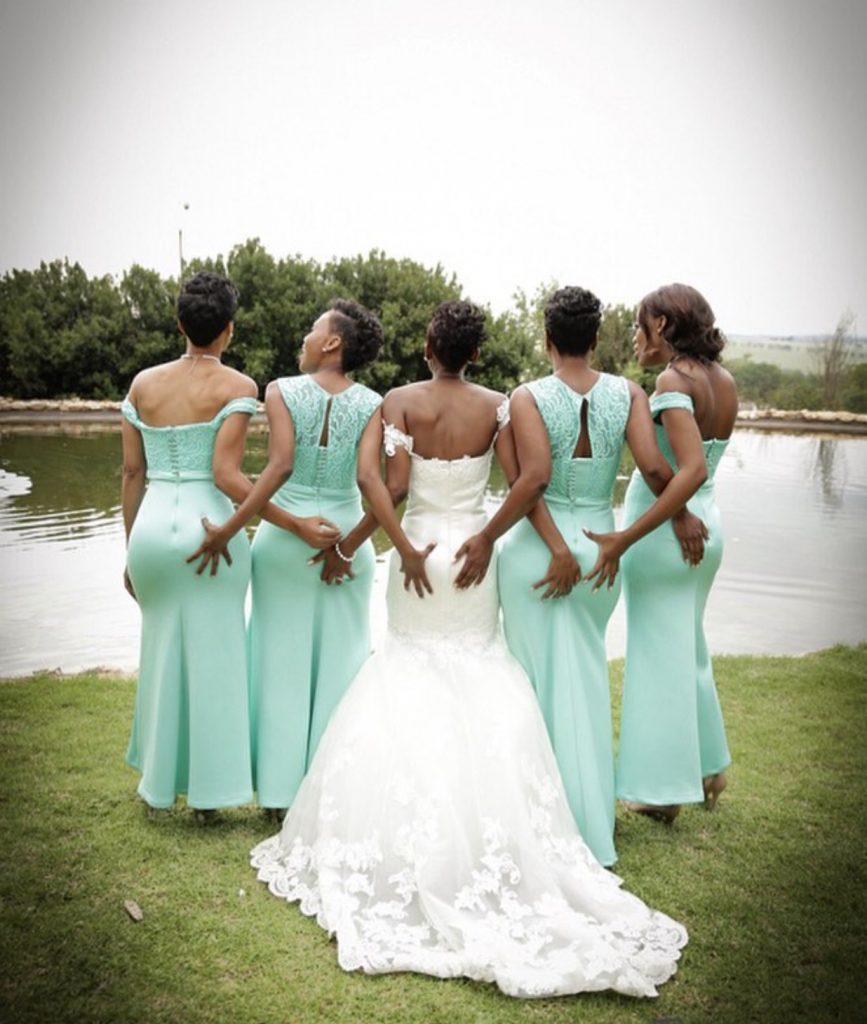 These gowns are the perfect fit for these brown bridesmaids. I love the variety of styles and teal colored frocks especially for spring nuptials.
#BRIDALPARTYSQUADGOALS
Photo Courtesy Of:
What do you like most about this pic? Do you think this bride and her babes rocked this shot? Let us know in the comments.
View last the Bridal Party Squad Goals here.