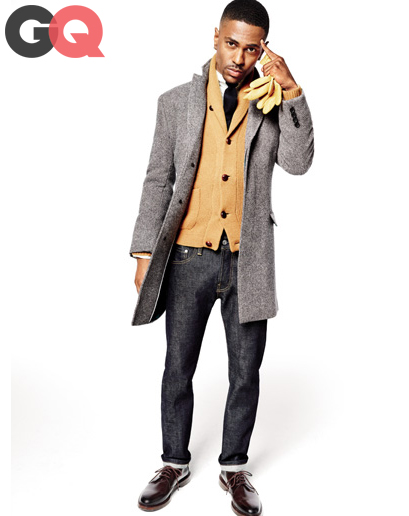 Mars thinks – HAPPY NEW YEAR, family. Cheers to 2017! As for Big Sean's outfit, I'm definitely digging the look. In fact, if you remove the tie, it looks very much like a get-up I'd rock to an event. I am a fan of shoes with jeans. This sweater and coat are both HOT! This look gets a major thumbs up from me.
Venus thinks – Layers are important during the winter months and Big Sean pulled this look off perfectly. I love the camel colored cardigan underneath the grey pea coat. I also love the pairing of jeans and dress shoes. This is the perfect look for date night!
What do you guys think?
Check out what Mars and Venus had to say about wedding fashion last year here!