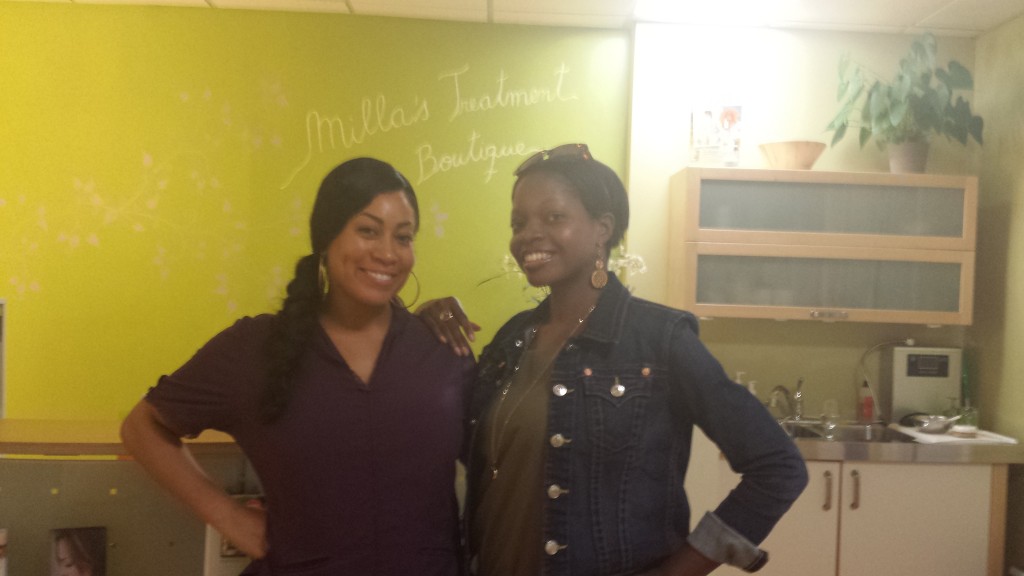 Last month I had the pleasure of getting a facial at Milla's Treatment Boutique. It was awesome. Although I had been to the boutique once for a press event, this visit was my first time actually having a treatment done by Milla and my first facial in years. The best part? I received my service the day before my bridal shower/bachelorette party weekend (more on that later) so my skin was definitely in need of some TLC. Here's how Milla took care of me:
First and foremost, the boutique is such a clean, relaxing and inviting space. Upon entering I immediately felt more at ease and the angst about my ever-growing to-do list faded away. Milla's staff is friendly and courteous which is also a plus. Although my service was complimentary, visiting an establishment where the staff makes me feel as though they're doing me a favor by taking my money is infuriating and unfortunately pretty common in NYC. Soft music (think Kenny G) was playing and there was a lot of good, but not overpowering, aromatherapy going on.
Milla only uses organic products for her treatments and is quite knowledgeable about all of them. She walked me through each application explaining the benefits in detail. But she also let me know that she could and would shut up if I just wanted to zone out. Seriously, that was a plus! A few of the standout products she used for my custom facial include a eucalyptus cleanser, apricot masque and cinnamon bronzer. Someone with my chocolate complexion can't always find a bronzer that flatters them but this one worked. Each product smelled divine. But what I most enjoyed about my facial was the diamond microdermabrasion! The slight pinching feeling is a tad bit uncomfortable at first but it was so worth it because my face felt unbelievably clean afterward.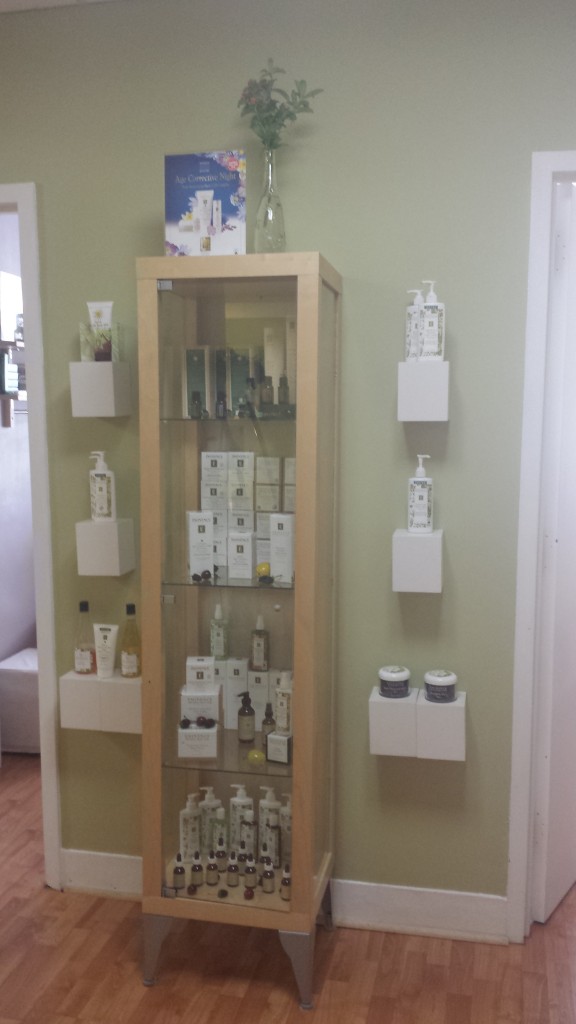 Milla's Treat Boutique does bachelorette spa parties and bridal showers since I know you're wondering. Perhaps you want to treat your groom to a facial before the big day. Milla can hook him up, too. The boutique is conveniently located in midtown Manhattan. I only received a facial but Milla also does laser hair removal, eyebrow shaping and more. Remember if you stop by, mention Triple B sent ya.