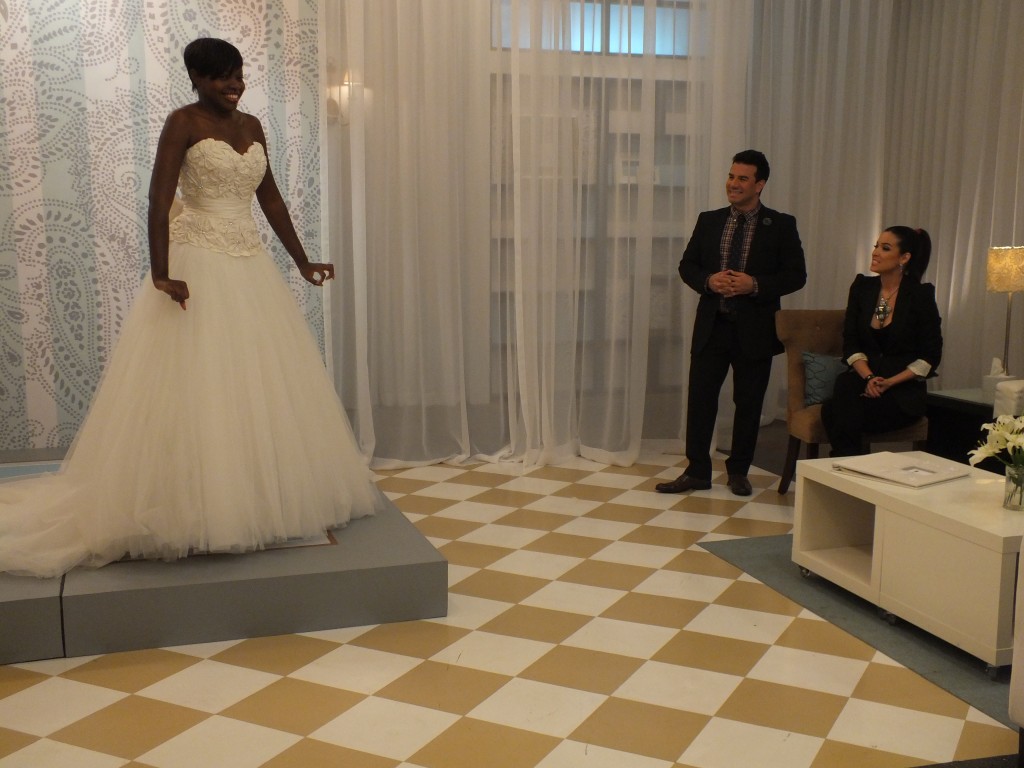 I've been itching to share this great news and at last the time is here. Yours truly will be one of the featured brides on TLC's new reality show, Something Borrowed, Something New! In case you haven't had a chance to check out the show yet (it premiered February 8th), the premise is basically to shadow an engaged woman and her entourage on her quest to find a wedding gown. Two fashion experts, fashion designer Kelly Nishimoto and fashion stylist Sam Saboura assist with the daunting process. But unlike Say Yes to the Dress, I chose between a "new" dress off the rack and a "borrowed" dress. At the end of the episode with the help of my loved ones, I decide which gown I will actually wear on my wedding day.
As I've mentioned, I'm a pretty private person but occasionally I do (hesitantly) share more than usual and this time was so worth it. Sure the chance to snag a wedding gown with the assistance of professionals and have it documented on film to view later is a treat. But the reason I'm excited about this show is much bigger than a wedding gown. My something borrowed dress was courtesy of my mother who wed my now deceased father in 1967 during a very intimate ceremony — in a modest house — with about four other people present. My parent's marriage was my first example of romantic love and the hard work, tenacity, communication and hefty dose of humor it takes to make a union last. Despite what material things I didn't have growing up, my brother and I always knew we were loved. My mother and I were already close, but I know we bonded even more as a result of Something Borrowed, Something New.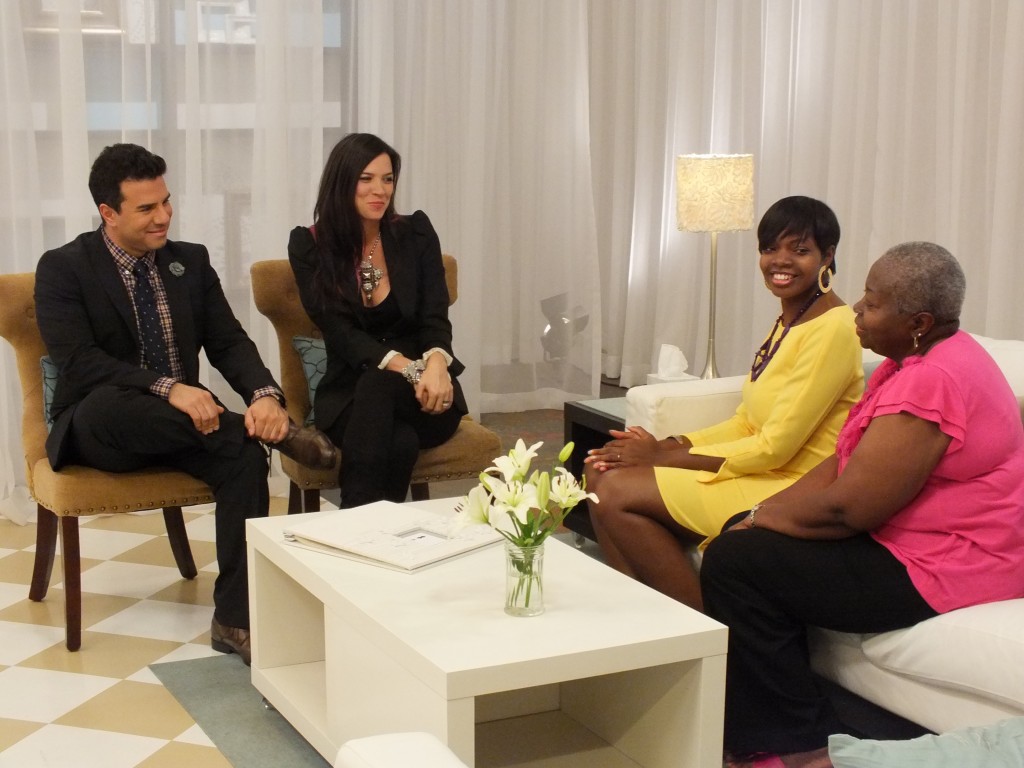 In addition to my mother I was able to bring two of my closest girlfriends with me for this great experience. We've all gone shopping together before but shopping for a wedding dress is a lot of pressure! They stayed cool, calm and collected and encouraged me to do the same. Cattiness in friendship is lame and our appearance on SBSN solidified my love for them and the confirmation that sisterhood is real and attainable — nope, there's no fighting, spitting or the like in my episode. Not to mention the taping added to our list of crazy road trip stories.
In a nutshell folks, this was an amazing opportunity! I got to escape the frigid NYC temps and travel to sunny California with my mother and my girls. Yes, Roscoe's Chicken and Waffles, window shopping at The Grove and a taping of The Price is Right were also on the itinerary during our stay. I left California with a dress for my wedding day and the realization that I have an undeniable amount of love and support in my life which I'm hoping will be an asset for a happy and healthy marriage.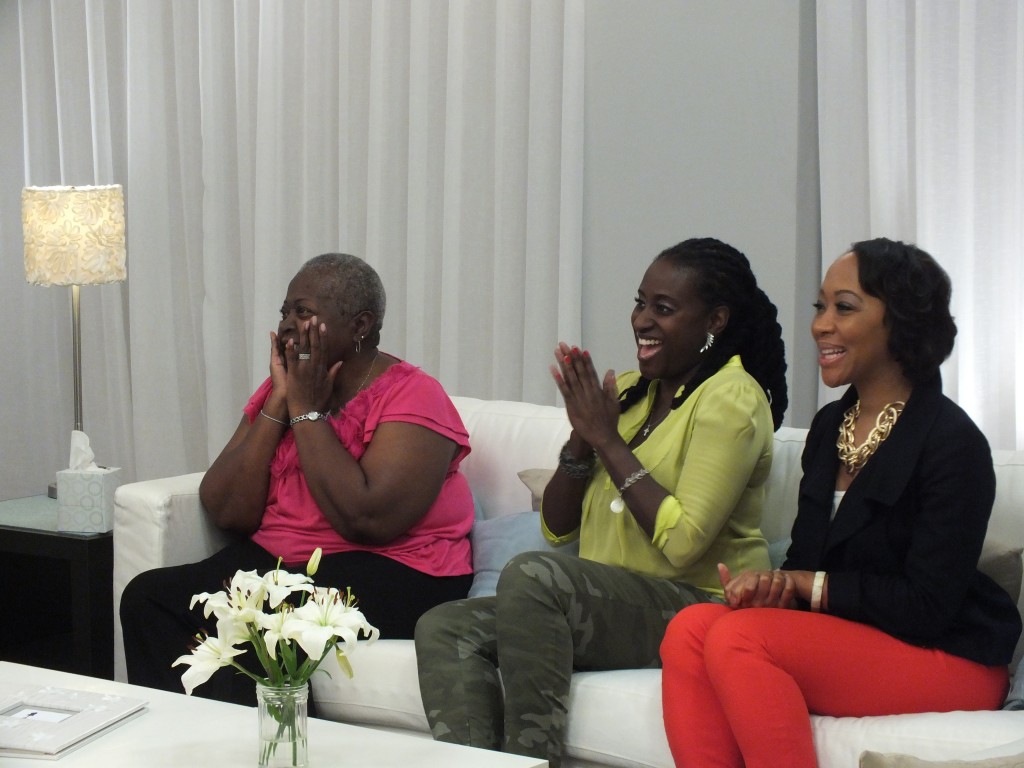 Be sure to tune into TLC on Friday, February 22nd at 10PM EST. (DirecTV channel 280) I'll also be live tweeting during my show so start following me on Twitter now if you aren't already to get more behind-the-scenes fun from the taping plus exclusive pics from my viewing party. I'll have more info on the show as the week goes on so stay tuned!
P.S. – My experience taping Something Borrowed, Something New was amazing and all but tv really does add an extra 5-10 pounds so y'all be easy on me Friday night, okay?