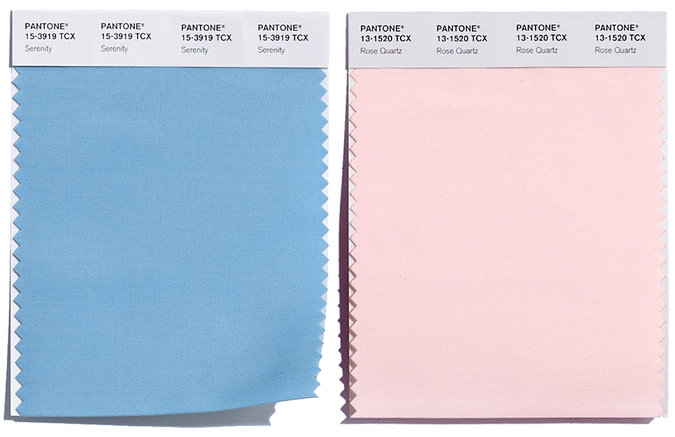 I'll admit when I first learned that Pantone selected Rose Quartz and Serenity as the 2016 colors of the year I was skeptical. Why two? And why pastels? Generally, I prefer to rock bright bold hues. Pastels typically make me think of Easter eggs. But the soothing, serene hues grew on me and now I'm eager to see how next year's brides incorporate them into their wedding day and beyond! Pantone Color Institute's Executive Director Leatrice Eiseman explains, "Joined together, Rose Quartz and Serenity demonstrate an inherent balance between a warmer embracing rose tone and the cooler tranquil blue, reflecting connection and wellness as well as a soothing sense of order and peace." I'm definitely looking forward to more order and peace in 2016. Here are a few of my personal style ideas in Rose Quartz and Serenity to get your juices flowing: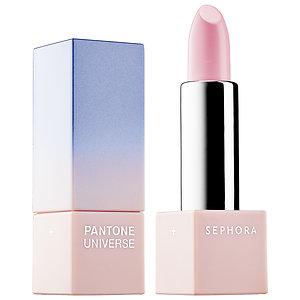 Sephora + Pantone Lipstick, $18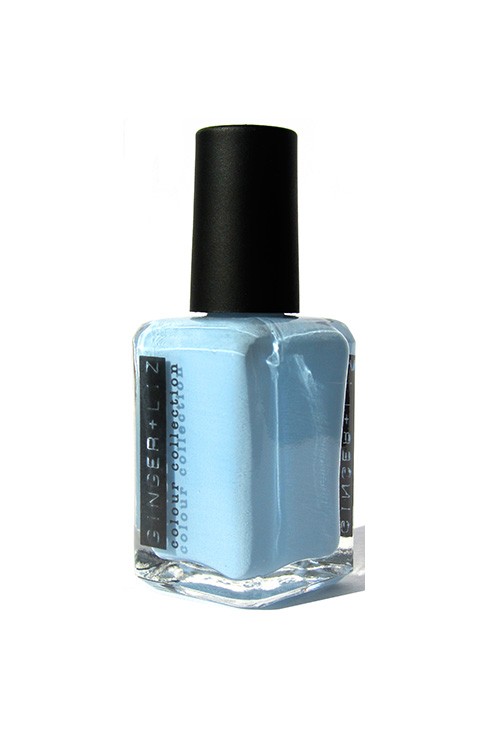 Ginger + Liz "The Good Life", $12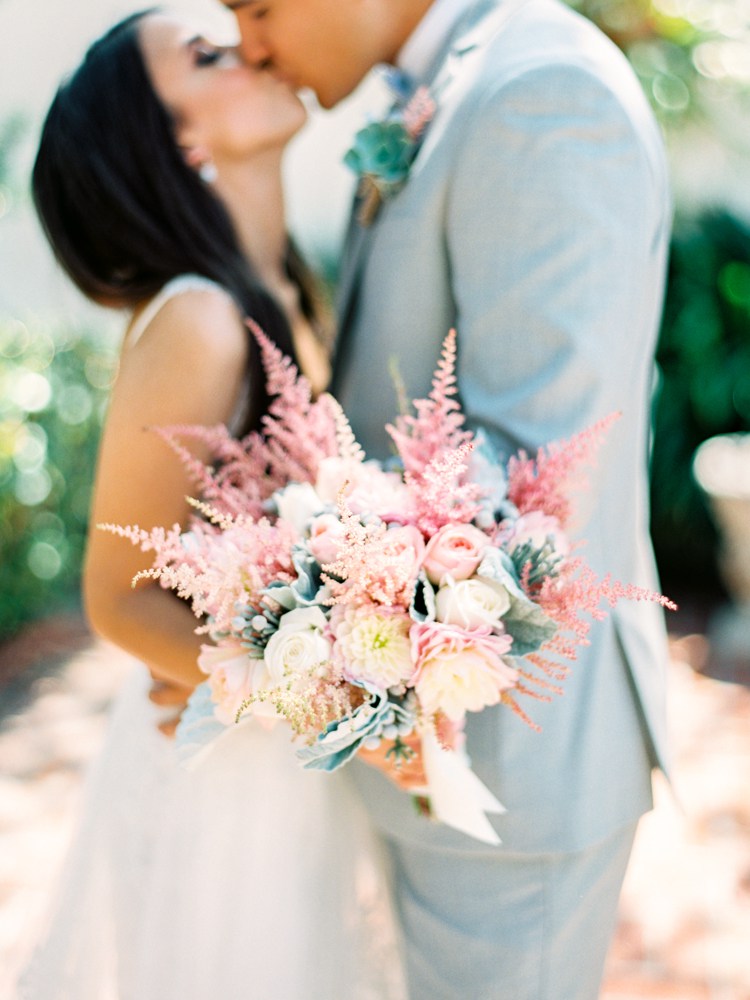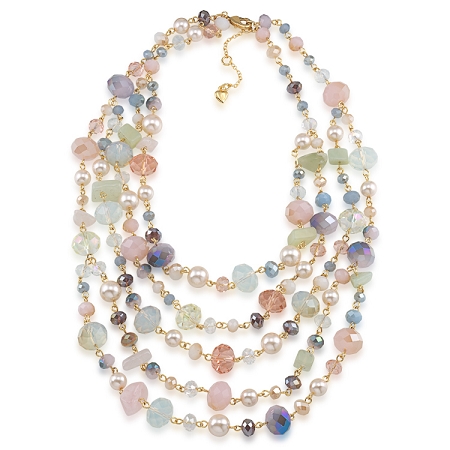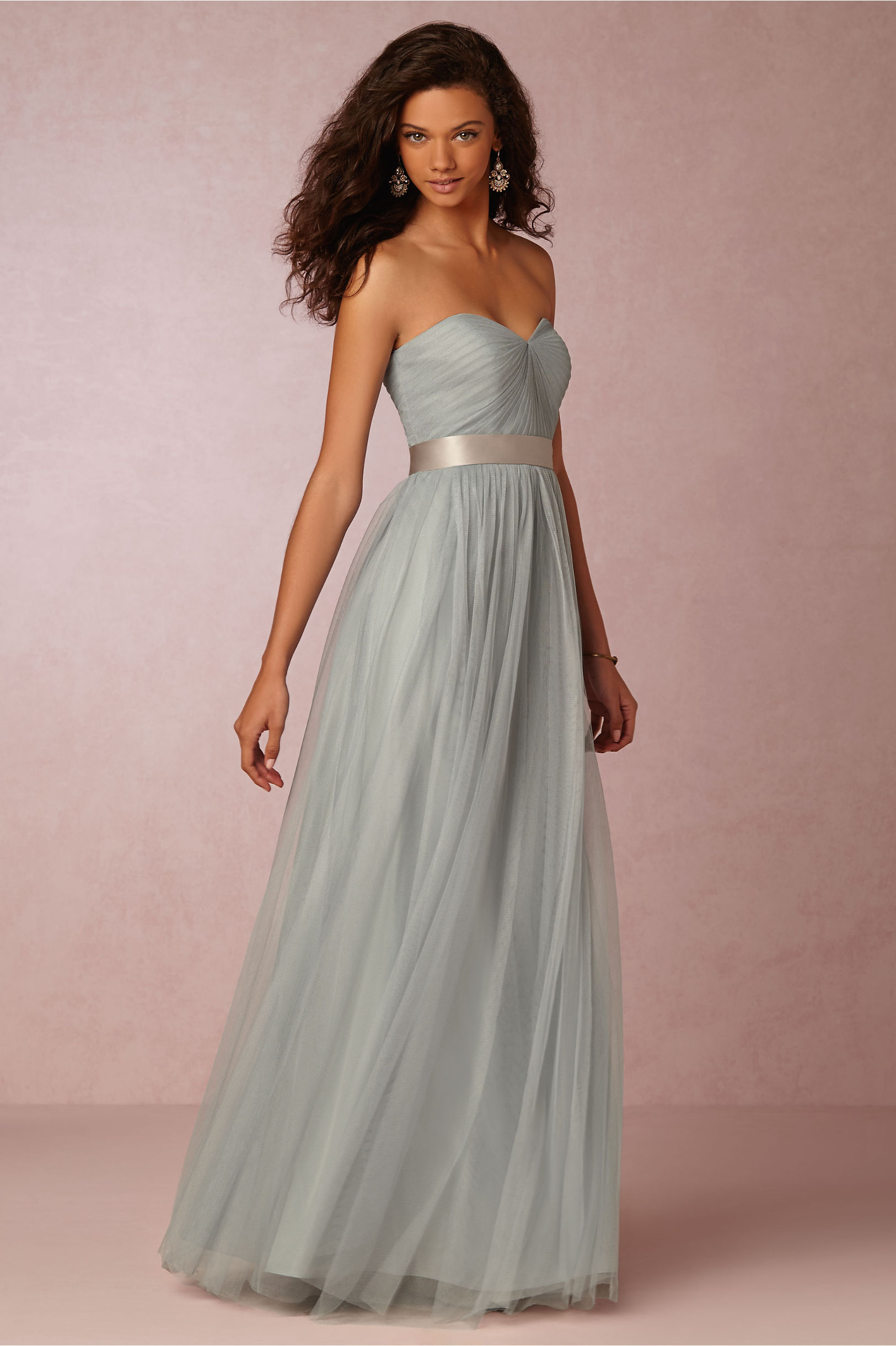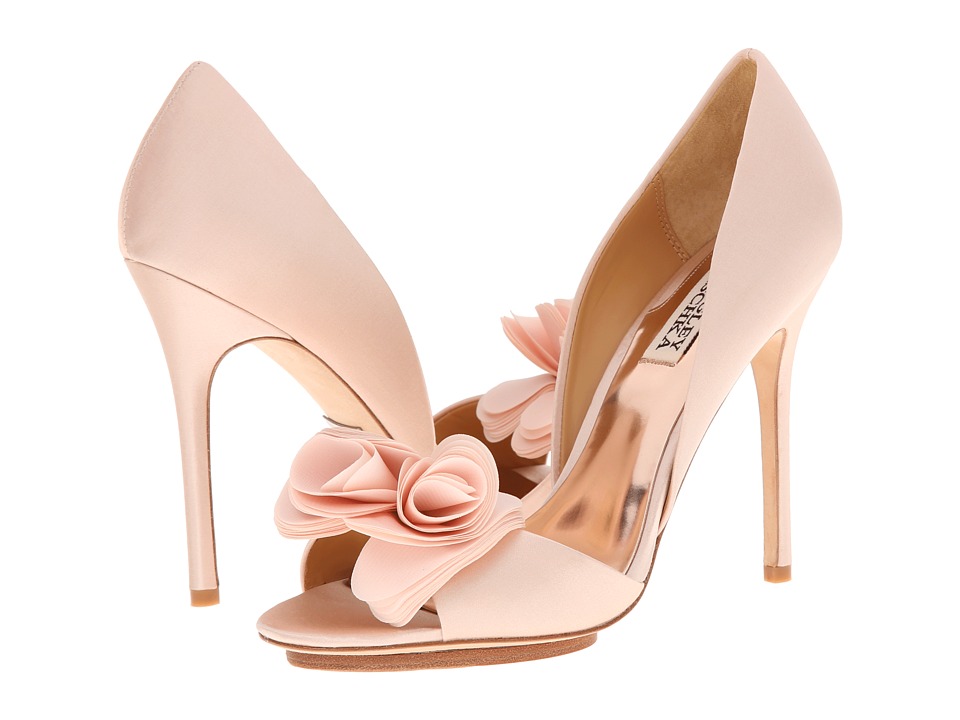 Will you incorporate Rose Quartz and Serenity into your wedding day? How about home decor? Sound off in the comments.
Read my last Pick of the Week here.
lipstick – sephora.com
nail polish – gingerandliz.com
bouquet – adelaides.com/photo: Daniel Kim
necklace – carolee.com
dress – bhldn.com
heels – badgleymischka.com