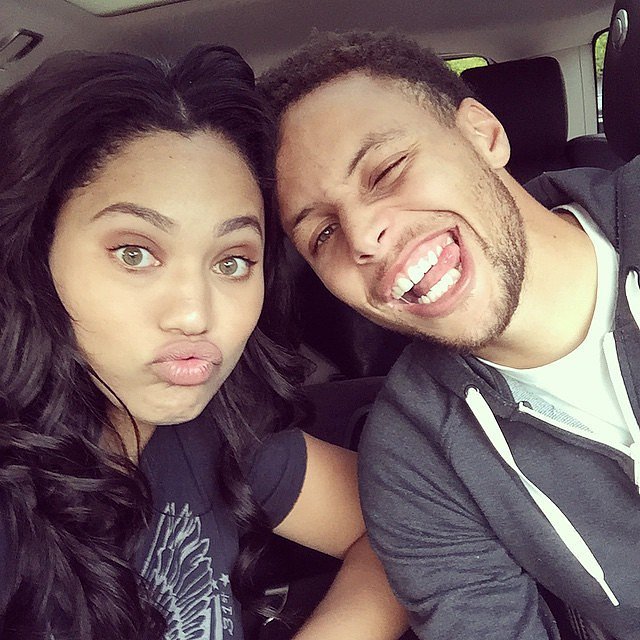 Golden State Warriors star Stephen Curry became the NBA's first unanimous Most Valuable Player on Tuesday. Big freakin' deal. But what does this have to do with love and marriage? The all-star spent most of his acceptance speech emotionally thanking his wife, Ayesha.
"None of this is possible without you," the 28-year-old confessed during a press conference accepting his award in Oakland, California. "You've given me the opportunity to go out here and work as hard as I do, spend the hours I need to do at the gym, during practice, in games, on the road – all the while holding down the house and doing the little things that keep our family going."
Watch his emotional speech below.
https://www.youtube.com/watch?v=TxNl8m4JjN8
Stephen and Ayesha were married in 2011 after dating for three years. The couple first met as teenagers, in a youth group at the Central Church of God in Charlotte, North Carolina. They now have two children together, daughters Riley, 3 and Ryan, 10 months. In addition to his heartfelt expression of gratitude to Ayesha, Stephen warmly thanked his parents, siblings and in-laws for the positive role they play in helping to raise the couple's children quoting the beloved adage, "It takes a village." Good stuff all around. Remember, Triple B is bigger than weddings!
Check out last week's Pick of the Week here.