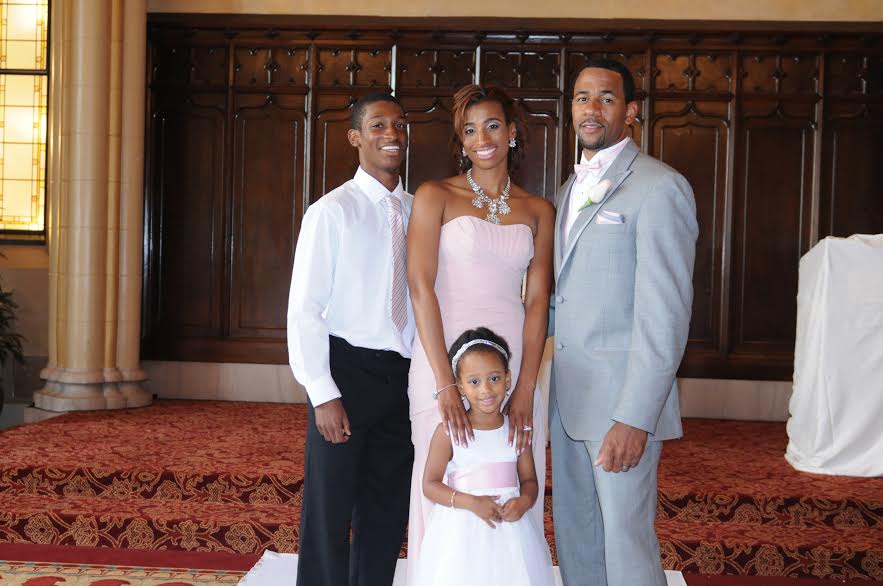 Welcome to the first Black Bridal Bliss feature: If Mama Ain't Happy… Mother's Day Weekend is the perfect time to debut our series of intimate conversations with married mothers who are juggling the roles of wife and mom. This will be a space where real mothers and wives can celebrate, inspire and encourage each other. We couldn't think of a better person to launch this fun feature than our first Tie the Knot Tuesday bride, Cleo. Enjoy and be sure to leave a comment.
Name: Cleo Dujon
Wedding Date: November 22, 2009
Children: Makhi, 17 and Madison, 5
What's the most rewarding part of being a mom?
To see your kids grow, to see them healthy, just to have good one-on-one time with them, that's rewarding. Even when I'm harassing my son, I'm still talking to him. Making them laugh or smile whether they're 17 or 5, that's rewarding.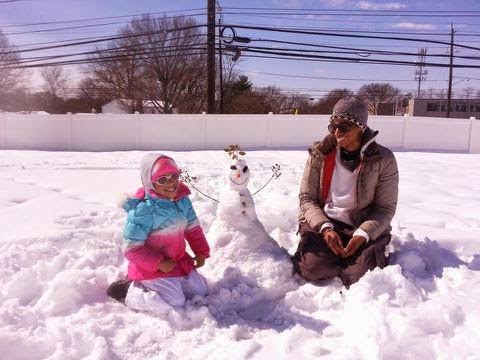 What's the most challenging part of being a mother?
I honestly don't feel like there's enough time in the day. It's also challenging wearing all the hats: Being the mom, the wife, the career woman.
What are the biggest differences between being a single mom and a married mom?
When I was a single mom, my parenting style was the only one that mattered. Now I have to mesh my style with Lyncoln's and we parent on two opposite sides of the spectrum. This sometimes causes arguments. Not only was I a single mom but I was a young mom. I was 17 years-old when I had Mahki. I was still growing, still figuring out who I was in addition to raising this child. I don't know if I always did the right things to build memories with him like going to Disney World. I did put him in sports and after school activities so I tried to make him well-rounded. But Madison is having such a different childhood than Mahki did. You don't realize how important it is to have a two-parent household, until you have a two-parent household.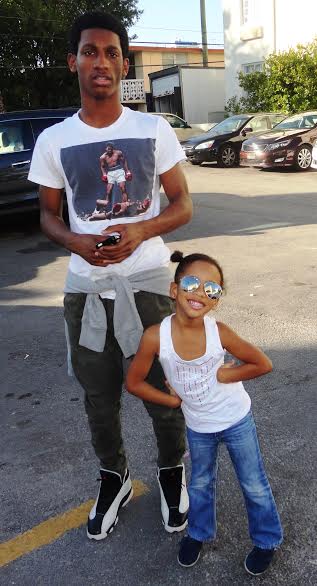 Who have been your marriage models?
I grew up with my dad but for a while I was very angry with him for not being a present parent. My mother did everything! I used to say my mom was a single mother. My dad helped keep a roof over our heads but my mom was the one that engaged with us. I have a much better relationship with my dad now. My parents have been together 40 years. Was it always the healthiest marriage? Maybe not. But there's longevity there. I learned what it means to compromise and I can use that as a starting point to how I'm going to deal with my own marriage.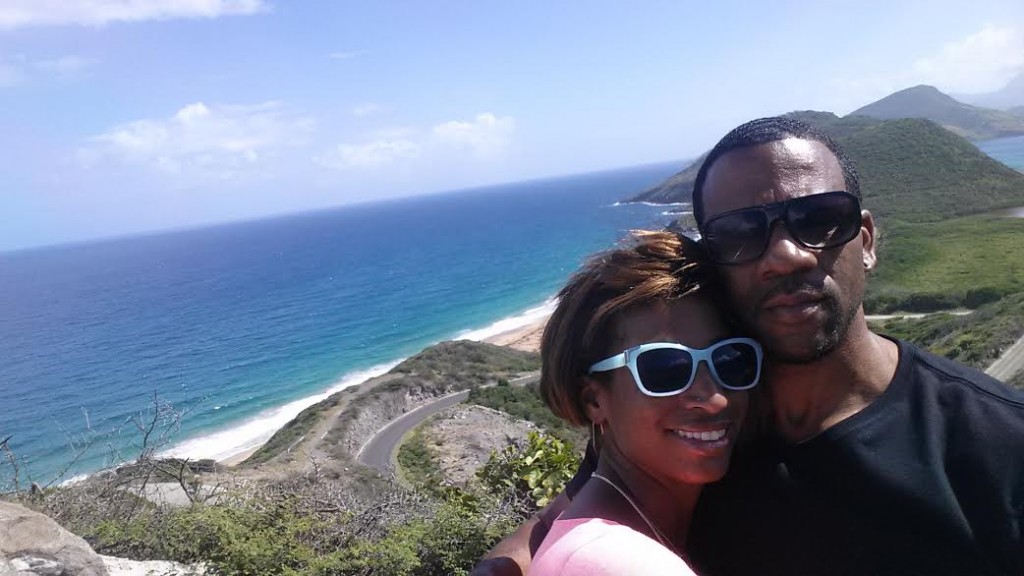 Do you have any mom role models?
My mother. She raised five kids while working full-time. She's heavily involved in the lives of my children. I never had to put Mahki or Madison in daycare because she watched them. My mom is definitely a force to be reckoned with.
Any tips for our engaged readers who are embarking on becoming part of a blended family?
It's your job to help bridge the gap between the child(ren) and the new spouse. Even though you want the kid to love that new person the way you now love that person, it doesn't come that easily. I don't know if I always did the best job in bridging that gap. It's work. Any relationship takes work, whether it's the one you're in or the one you want someone else to have. Prayer is important. Praying for yourself, your children, your marriage and your family.
Many now say the concept of "work-life balance" is bullsh*t and not an attainable goal. Do you agree?
I do agree. I'm in management. I am supposed to work a 40 hour week but the reality is I typically work more like 50 hours a week. I can still get calls once I get home from work and still have to check email. You aren't totally dedicating time to your family if you're doing these things. I try to play a game with Madison and go into Mahki's room and talk to him a little bit every evening but I still struggle with this. It's hard.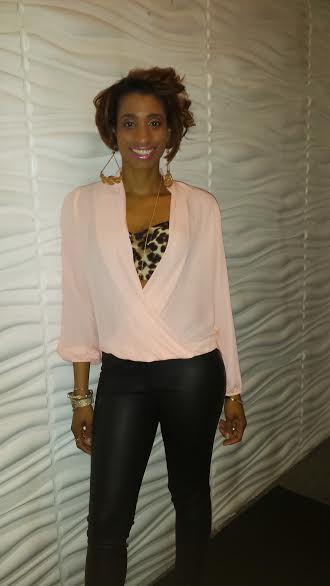 A little birdie told Triple B that you're a fitness buff! How do you get workouts in with a five year-old?
Madison works out with me. She has her own set of weights and her own balance ball. I don't teach her that it is about losing weight but that being fit should be a part of your everyday life.
Do you and Lyncoln have a regular date night?
Date nights are important because when you inundate yourself with just your kids, you lose who you were as a couple before them. But, we are so bad at it. (laughs) We haven't been consistent. Our date nights have turned into us watching our DVR'd shows: Empire and Blacklist. We actually have adult conversation though and enjoy the alone time.
Five Fun Facts with Triple B Mom Cleo:
If it wouldn't affect my waistline, I would eat BLANK everyday: Pizza and french fries
Ideal Date Night: Something involving a sport — I'm competitive. (laughs)
Fantasy Vacation (with children and without): It's a tie for the family vacation. I'd like for us to go to Disney World as a family before Mahki goes to college. I'd also like us to do a safari in Africa. Lyncoln and I did this on our honeymoon and I want my children to also have that experience. For a couple's vacation, anyplace Lyncoln and I haven't traveled together before — something new.
Fave Guilty Pleasure: Binge watching Game of Thrones with a glass of wine.
The last time I second guessed a decision I made about one of my children was: Mahki recently went to the prom with a senior (he's a junior). I worried about him going to the prom with an older girl. I questioned giving him a curfew and considered calling him at one point to ask, "Hey! What 'cha guys doin'!?" (laughs)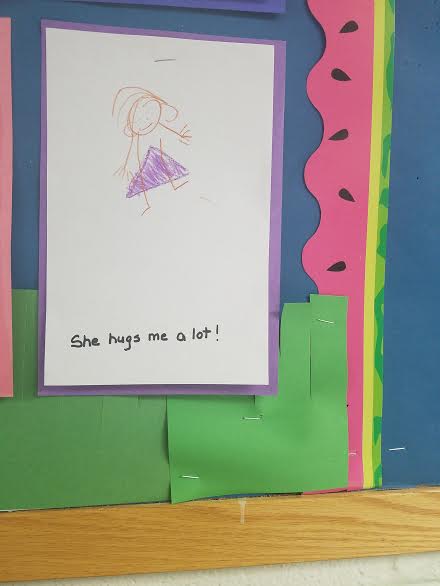 Revisit Cleo's wedding features here and here!
To all those celebrating, have a very Happy Mother's Day from Triple B!