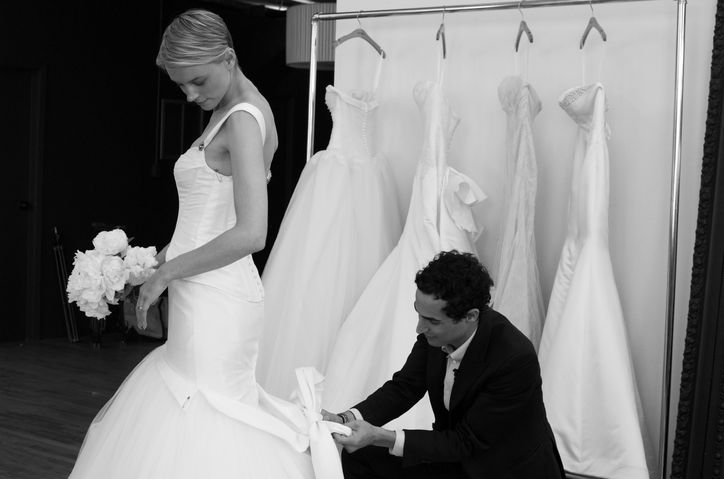 Designer collaborations with mass retailers are definitely not new but the latest partnership between Zac Posen and David's Bridal has everyone in the wedding industry buzzin'. And for good reason. Zac is a fashion industry darling: Beyonce, Halle Berry and Kerry Washington have all turned to the CFDA award winner for stunning red carpet gowns. Here's why his line at wedding dress behemoth David's Bridal is worth checking out: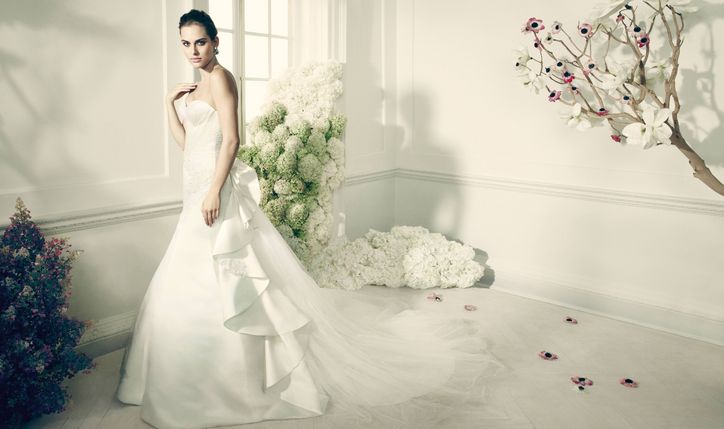 Although these DB price points are obviously much less than his red carpet collections (Truly Zac Posen gowns retail for $850 to $1,350.), he didn't sacrifice style. Expect to see the designer's touch with details like Chantilly lace and duchess satin.
The collection is available in sizes 0-26 and special occasion dresses 0-14. Yes, (gasp!) many brides are not sample size. Thank goodness. How boring would that be?
Zac didn't confine himself to white gowns. Less conventional brides might fall in love with one of the collection's other shades.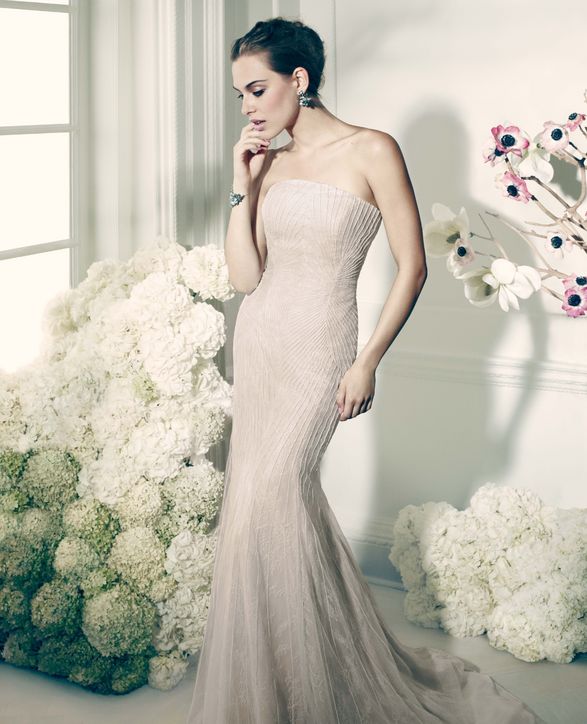 Even those often hard to please bridesmaids and mothers of the groom and the bride will actually be pleased by the special occasion dress options that start at $195.
The well-edited Truly Zac Posen line is rounded out with blinged out accessories including headpieces that you and your bridal party will want to wear after the wedding day.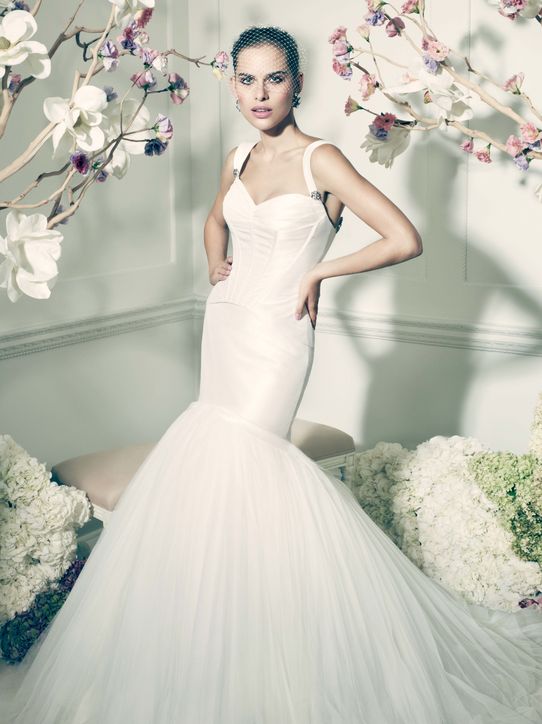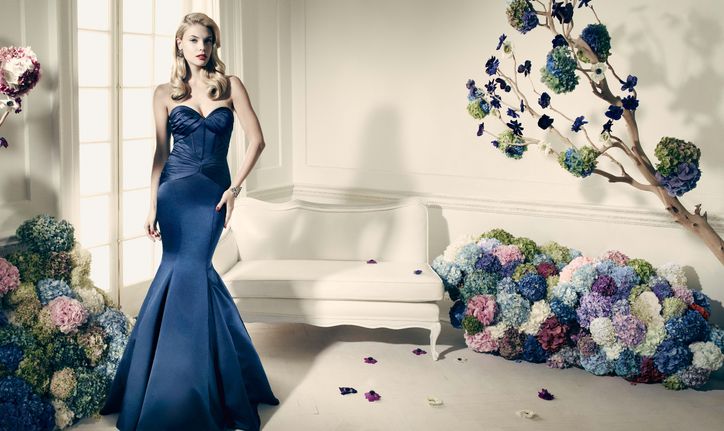 Now what I cannot vouch for is that the David's Bridal location you visit will be organized and have excellent customer service. Baby steps, folks.
Which of the above gowns from the Truly Zac Posen for David's Bridal Collection is your favorite?