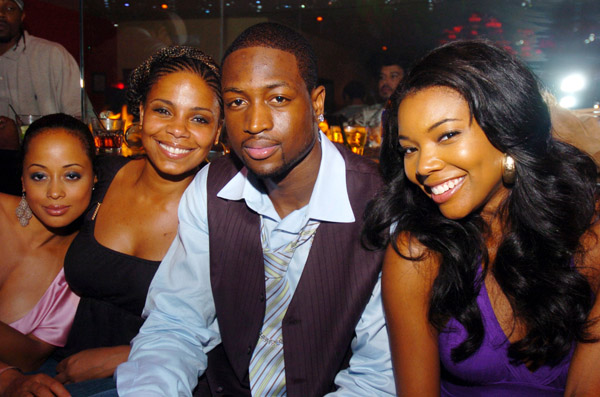 Your favorite celebrity bride-to-be Gabrielle Union (sarcasm intended) recently told talk show host Arsenio Hall that she and fiance Dwyane Wade will not have a wedding party. And she's unapologetic about it. Check out what the engaged actress confessed about nixing the tradition:
"There are no bridesmaids and no groomsmen. Trying to wrangle a bunch of broads…somebody wants one type of dress, somebody wants something else, you start to not like them after a couple months. And we're older. This is the second time around. It's us and the kids. We're just riding out…just us."
Triple B supports any couple that does whatever they can to make their wedding about them. That might appear to be a no-brainer but it is much more challenging than most would realize. Gabby's sentiments echo those many brides (especially those over 35) have these days. Bridesmaids, groomsmen and the like can cause the marrying couple additional angst, and possibly costs, during an already stressful time. However in many cases, they decrease stress and some attendants go out of their way to shelter the two jumping the broom from drama so they can best enjoy their big day. Gabrielle doesn't seem to have a shortage of good girlfriends — Essence Atkins and Sanaa Lathan are both BFFs and Dwyane appears to be quite close to his Miami Heat teammates so this decision seems to truly be about doing what makes them happy.
  What say you? Are bridesmaids necessary for a wedding? Sound off!