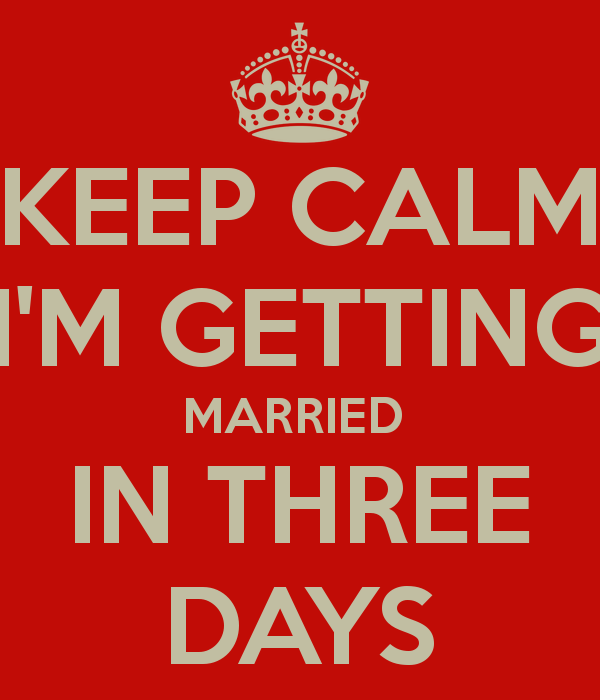 The great news: I made it to Charlotte! Hello, Bojangles and hearing folks say "reckon" regularly. I'm about as Southern as a New York gal can be so it isn't too much of a surprise to most of my friends that I wanted to jump the broom in North Carolina. Time is flying by. Here's what I have on the itinerary for today:
Tie up loose ends with the makeup artist and hairstylist.

Secure a hair appointment for Mr. TK. His locs are way past his shoulders. I find it hilarious that his salon appointments are now longer than mine.

Finish slideshow. Eeek!

Pick up a few last minute items with my mom. This will involve us going to Party City, Harris Teeter, Kohl's and Dollar General.

Get posters printed.

Finish bridesmaid gift bags and cards.

Get a workout in — I've so neglected my (already sporadic) fitness regimen the last couple of weeks.

Finish vows.

Work out final details for welcome meet and greet Friday night after rehearsal.

Relish in my bargain hunting skills

. Remember how I was

trying to find a garter

? Well, I scooped up one in Michael's yesterday for $3.99! (In the words of Puff:

Take that, take that

.)

Decide which earrings I'm wearing

on the big day. The folks at

Simon G.

loaned me gorgeous diamond jewelry for Saturday and I'm still undecided on which earrings I should wear. Look at the pic below and then leave a comment to help me decide.