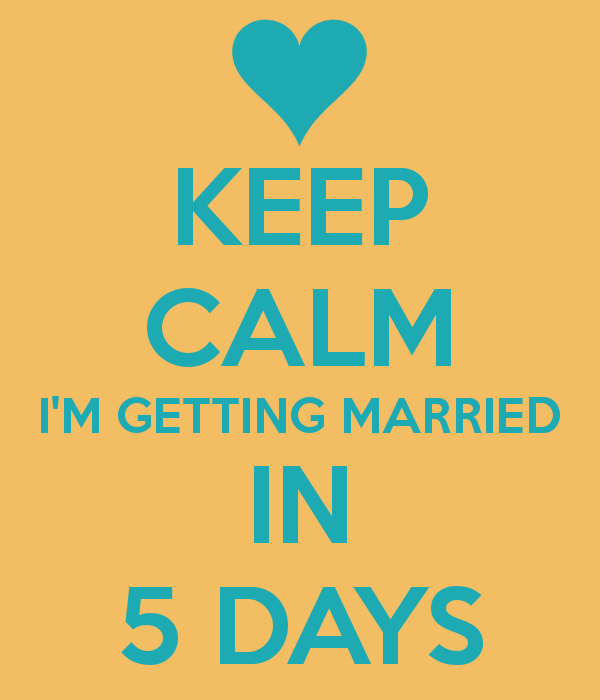 Today's gonna be a doozy! I've been up since 5ish this morning sending emails and making lists. There's still more lists to write, too. (Mr. TK thinks I make too many lists but my mother has warned him I inherited that from my dad. "She got it honest," she told him. They now have lots of conversations about me in front of me; they're too funny.) Here's what is on my list for today:
Pack. (for real, for real) – I have only completed about 25% of my packing. Technically I'm having a destination wedding: The nuptials are taking place in North Carolina and I live in New York. I'm not just packing a weekend bag to stay in Manhattan for a couple nights.
Get eyelashes done. – Individuals, y'all!
Get nails done. – Part 1 (My girl Lisa, who is also a wedding guest will still pamper my digits the morning of the wedding but we're prepping today to save time and to avoid Lisa having to bring her entire kit to N.C. later in the week.)
Review logistics with my DJ. – Since DJ Battle of One Sound & Entertainment is providing my music and lighting, I am not stressing about this too much (He's a beast at what he does!) but I'm a music lover and everyday I think of another song I want him to play. Literally.
Buy escort cards. – I should have ordered them online ahead of time but oh well.
Get signs printed for signage and reception fun on snapfish.com.
Continue finalizing the guest list for the welcome meet and greet and farewell fish fry. – Why don't folks like to RSVP?
Try to at least do a drive-by to the Martha Stewart Weddings Party tonight. – Since I have been neck-deep in planning, I've missed practically all the bridal market shows and events. A bummer but I'll make sure Triple B is back on the scene next season. If I make the Martha Stewart fete tonight, great. If I don't, life goes on.
Stop worrying. – The ceremony is scheduled to take place outdoors. I checked weather.com yesterday and there is a 30% chance of rain on Saturday. Woosah. Both Mr. TK and our coordinator Summer have assured me that this isn't something I should fret about.
There's more but I gotta run! Follow me on Instagram to see my nail transformation with Lisa. She did do Beyonce's nails for her wedding (seriously) but more importantly she's the hardest working manicurist you or I will ever know.