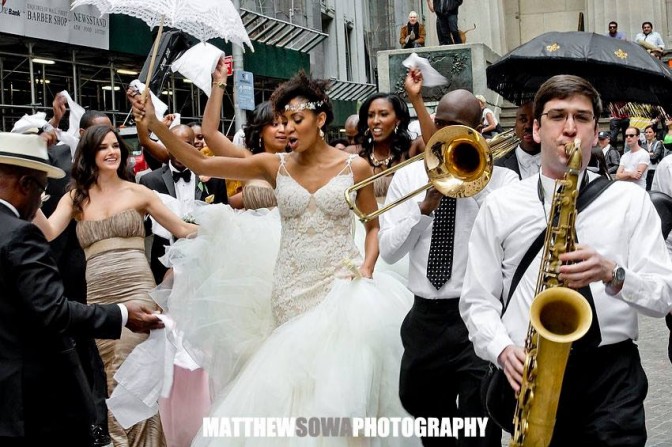 Seven fun wedding entertainment ideas. Learn all about them here.
This couple is planning the first-ever corporately sponsored wedding! Read about the $30,000 nuptials here.
Dreaming of a southern wedding? Check out this wedding promotion in Hilton Head, South Carolina. Click here for more 411 on planning a low country wedding.
Registry ideas for an "outdoorsy" couple. Get the scoop here.
New study claims larger weddings lead to longer, happier marriages. Yeah, Triple B thinks this is a bunch of crapola, too. But you can read more about it here.
[Image by Matthew Sowa Photography, courtesy of lowdownstompers.com.]