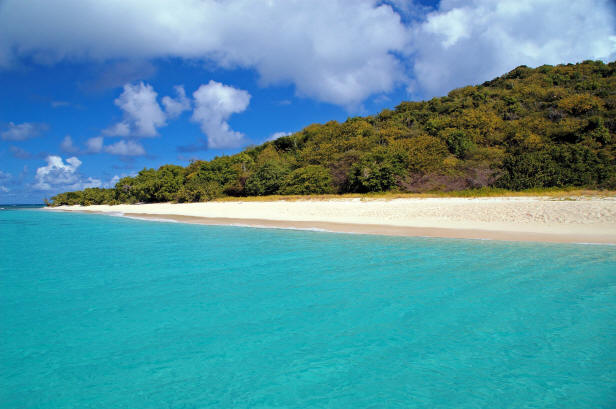 The last stint of Triple B's USVINice Tour was St. Croix. While I had a great time in St. Thomas and St. John, I enjoyed my visit to St. Croix most. The people were friendly, my accommodations top-notch, the island is postcard-worthy gorgeous and there's something for everyone to do — from families with small children, girlfriends seeking a fun get-a-way, fellas searching for bonding time or couples looking for a romantic retreat. These are my most memorable parts of St. Croix: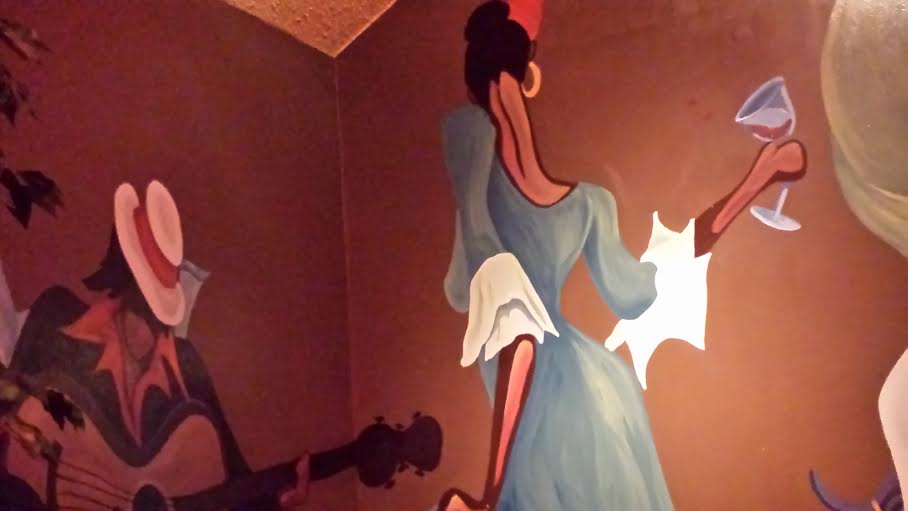 EAT
Le Reine Chicken Shack – This eatery isn't quite a shack but it is a no-frills kinda spot and that is part of the appeal. The food is fresh — you can actually watch chickens being roasted in the back — and taste as though someone's Granny is in the back cooking. Oh and pescatarians and vegetarians, don't fret — they serve plenty of fish and veggie dishes; not just chicken.
Harvey's – Anytime I visit a restaurant and there are multiple generations working in the joint it is a good sign. Family-owned, Harvey's serves up authentic Caribbean fare (try the fish and fungi) with a genuine smile. Mr. TK thoroughly enjoyed his sorrel too and he's a tough critic.

Salud Bistro – Mediterranean cuisine with an island twist, a cool, comfortable ambiance and creative interior design (see above pic) pretty much sums up Salud Bistro. Be sure to try the truffle macaroni and cheese — you won't be disappointed!
Armstrong Ice Cream – One of Triple B's Instagram followers put me on to Armstrong and I'm glad she did. Also family owned, Armstrong Ice Cream is a local fave and includes hard to find flavors in the U.S. like guava and mango. I had gooseberry and it was delicious…squared.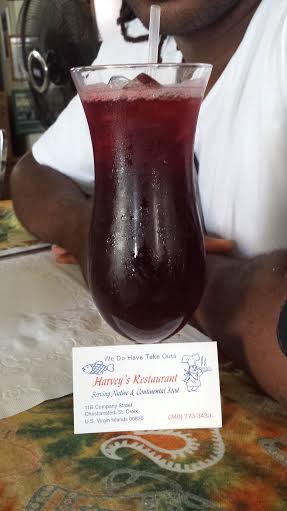 PLAY
Horseback riding on the beach at sunset – I suppose one can enjoy this on any of the U.S. Virgin Islands but I think because St. Croix is the most non-commercial of the three it gets my vote. I went with Cruzan Cowgirls and highly recommend them. Our guides were patient, informative and seem to take great care of their horses.
Cruzan Rum Factory Tour – Not only will you get to learn the interesting history of Cruzan Rum and how it is made while walking through a distillery but after each tour visitors are treated to three samples from a large array of cocktails.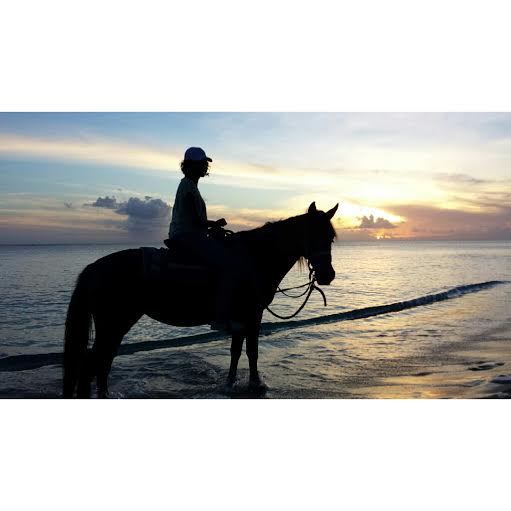 Sailing to Buck Island – I have never seen water as pretty and clear as I did while traveling to Buck Island which is about 20 minutes away from St. Croix by boat. The sail alone was absolutely breathtaking but the snorkeling there is world renowned as well. Over 250 species of fish, coral and crustaceans are located just beneath the surface. Consider Big Beards Adventure Tours for a half-day or full day sail; they also offer special wedding packages.

St. George Botanical Garden – Have you ever been to a botanical garden that wasn't pretty? I appreciated the history of enslaved Africans who used to work in the area being incorporated into the garden in an uplifting — not downtrodden — way.
STAY
The Buccaneer Resort – When I checked into this hotel, I was greeted with an ice cold glass of rum punch. Sold! Seriously, the Buccaneer has first-class accommodations, tasty food (Don't miss the colossal breakfast on the Terrace.) and a plethora of amenities — including golf, tennis and babysitting services. FYI: There is an intensive FAQ Wedding section on their website.
Divi Carina – An all-inclusive resort and home to the island's only casino. Ideal for families traveling on a budget. Right outside of the resort is East End Pizza where the talented mixologist Rasheem will personally hook you up with a specialty cocktail. (He's available to book for weddings and other special events.)
Hotel on the Cay – A five-star hotel this is not. Yet, I happen to know many travelers who appreciate the privacy (it is located on a cay about 5 minutes from St. Croix) and charming appeal one gets here. Some guests even say it feels like you're on your own private island.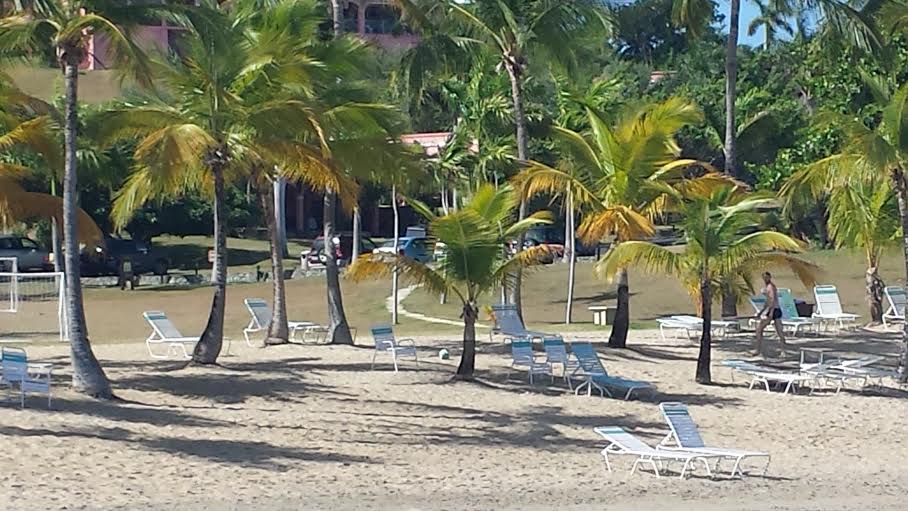 Other Helpful Notes: As when traveling to any foreign land, it is highly suggested that you chat with residents to get the real 411 on happenings in the area and St. Croix is a great example of this. That's how I learned about Harvey's plus where to go and where not to go when. USA Today recently published an in-depth article that can further help you plan a wedding in any of the USVI.
Have you been to St. Croix? What are your favorite parts of the island? Would you recommend it for a destination wedding or honeymoon?
Head to the Triple B Instagram account for more behind the scenes pics and video from Triple B's stay in St. Croix.