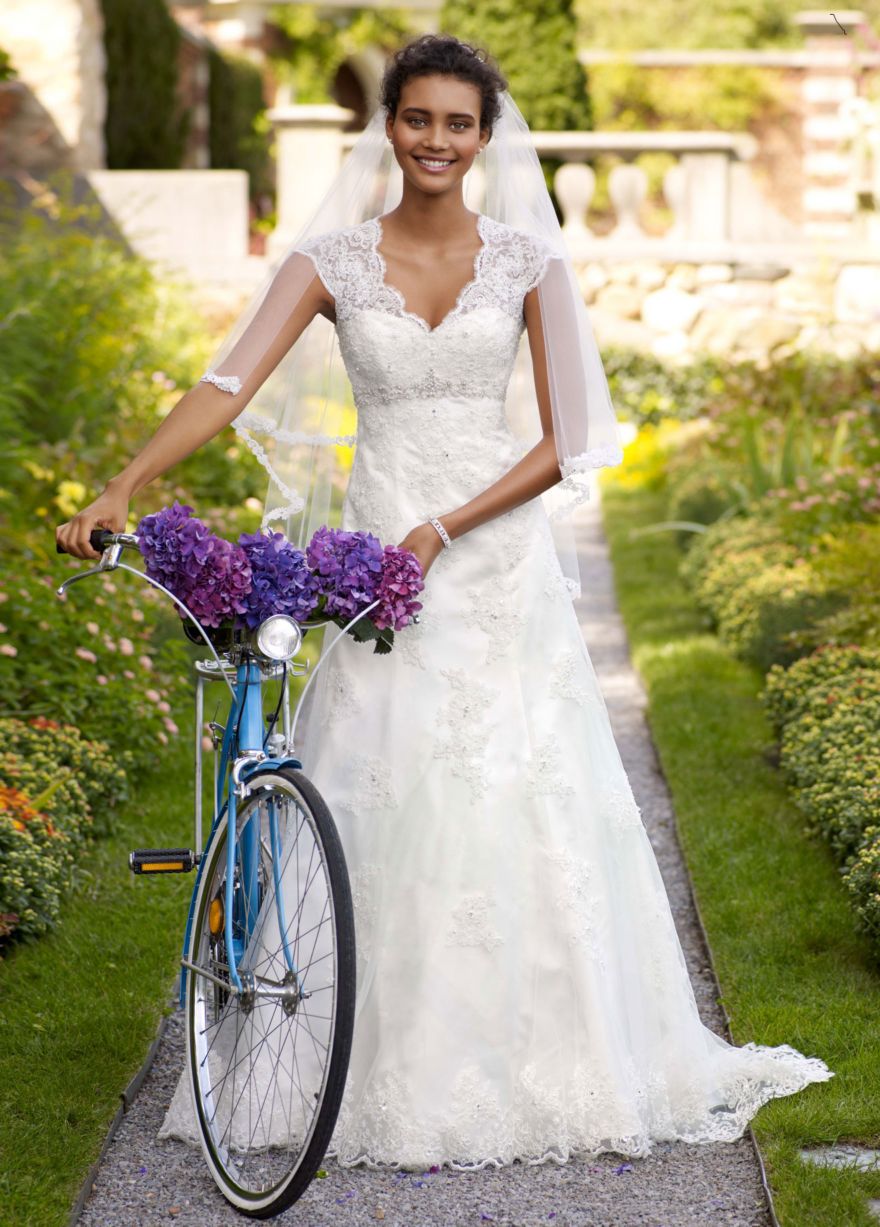 Happy Friday! To kick your weekend off right, I've gathered up a few fun fashionable tidbits on my radar. Enjoy and remember to take full advantage of our latest GIVEAWAY while there's still time.
David's Bridal is having a super-duper sale at the moment. The above cap sleeve, satin and lace number (currently reduced to $724 from $799) is one of my faves — it also has a sexy illusion back. The semi-annual sale includes merchandise from their stores and online, bridal party dresses as well as wedding gowns and accessories. I even noticed a couple of items that I fancied during my spring press preview!
Those boots we all love to hate, Uggs, have expanded into the world of weddings with a capsule collection for the bride. Prices start at eighty bucks for a pair of fuzzy slippers — blank stare. I honestly think this is for kicks and giggles thus I can't take it too seriously but it is worth you checking out nonetheless. And for those of you who have money to burn…Perhaps you can actually purchase a pair.
British fashion is typically a step ahead of America (Yep, I typed that!) so I was initially pretty excited to learn about the collaboration between London-based designer Richard Nicoll and one of my fave "high street" stores, Topshop. However, these dresses, collectively called: Tie the Knot!, are admitedly too edgy for the average bride. However take a look and get inspired…You might spot something for your rehearsal dinner or wedding farewell brunch. With price points starting at $170 — it couldn't hurt.