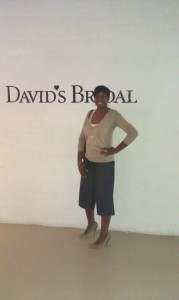 On Wednesday I attended the David's Bridal Fall 2012 Press Preview in New York City. It was a certified treat! As I've commented before, I continue to be impressed by the enormous offerings DB carries at affordable price points in so many store locations. And whether you're a size 2 or size 26, they have you covered. Even those trendier brides who choose to purchase their wedding gown from a boutique with more exclusivity can count on DB for a last minute accessory for a member of their bridal party. Here's a snapshot of what you can expect from DB next season:

Lace: Last year's Royal Wedding continues to inspire the bridal world. From layered to beaded and veiled appliques, lace is still a prominent and romantic trend for fall.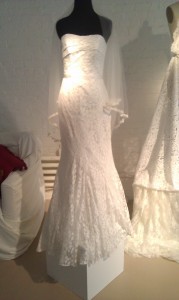 Jewel tones: DB has long offered a plethora of colors for attendants to choose from but expect rich colors like apple (a vibrant red), gem (a jeweled green) and rosewood (a dusty rose and my fave of the three!) to seem new again. This is especially important since so many more couples are opting to reap the financial benefits of a fall or winter wedding.
1920s vintage accents: I happen to think some form of vintage is always present in fashion. However, I noticed a number of accessories with details that borrowed from the 1920s: gorge beaded clutch bags and some carry-over of last season's trends like fascinator immediately come to mind.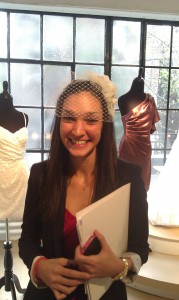 One-shoulder silhouettes: Sculpted one-shoulder looks are modern, architectural and very reflective of what your fave celebs are wearing on the red carpet.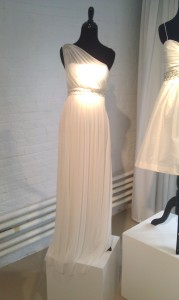 Skirt drama: Tulle swag detailing, textured fabric and asymmetrical organza tiers give skirts a facelift for fall. The result? A light, airy and ethereal aesthetic.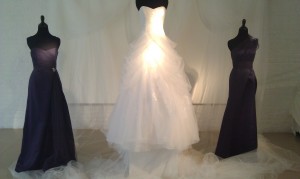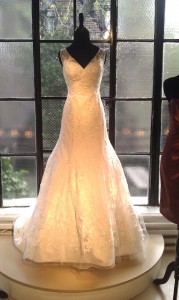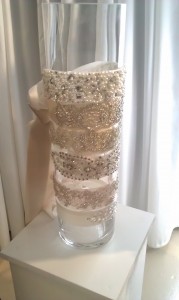 Which trend is your favorite? Are you planning a fall wedding? Would you wear any of the above looks on your big day?