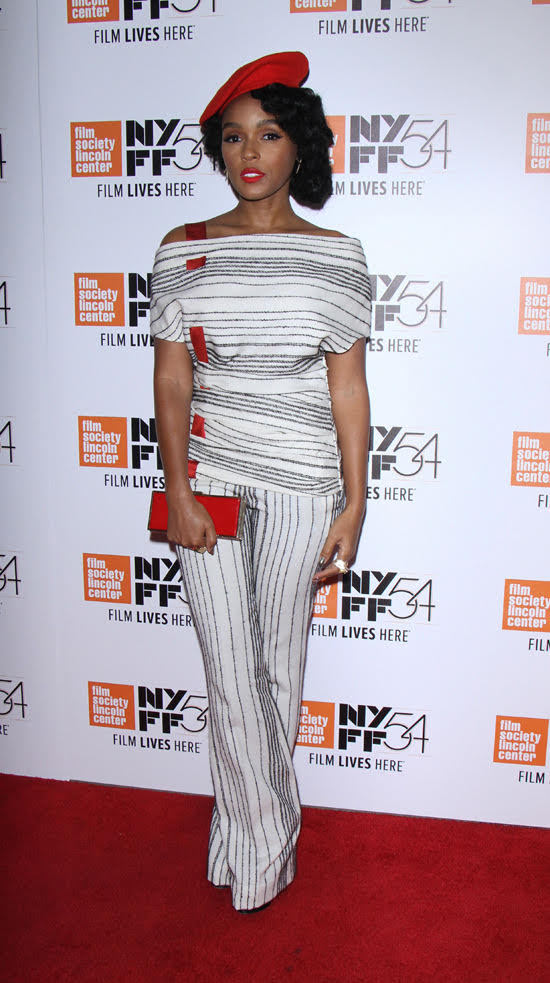 Mars thinks – Janelle Monae looks great and comfortable. This outfit can complement an array of body types. Accessorizing this "get up" should be a breeze. This gets my THUMBS UP for a romantic date night and/or engagement party.
Venus thinks – I typically like almost anything Janelle Monae wears. It's always both classic and creative. I love this stripped jumpsuit worn to the recent New York Film Festival and the red accessories too. Like Mars said, I definitely suggest this look for a night out with bae.
Check out what Mars and Venus had to say about wedding fashion last week here!