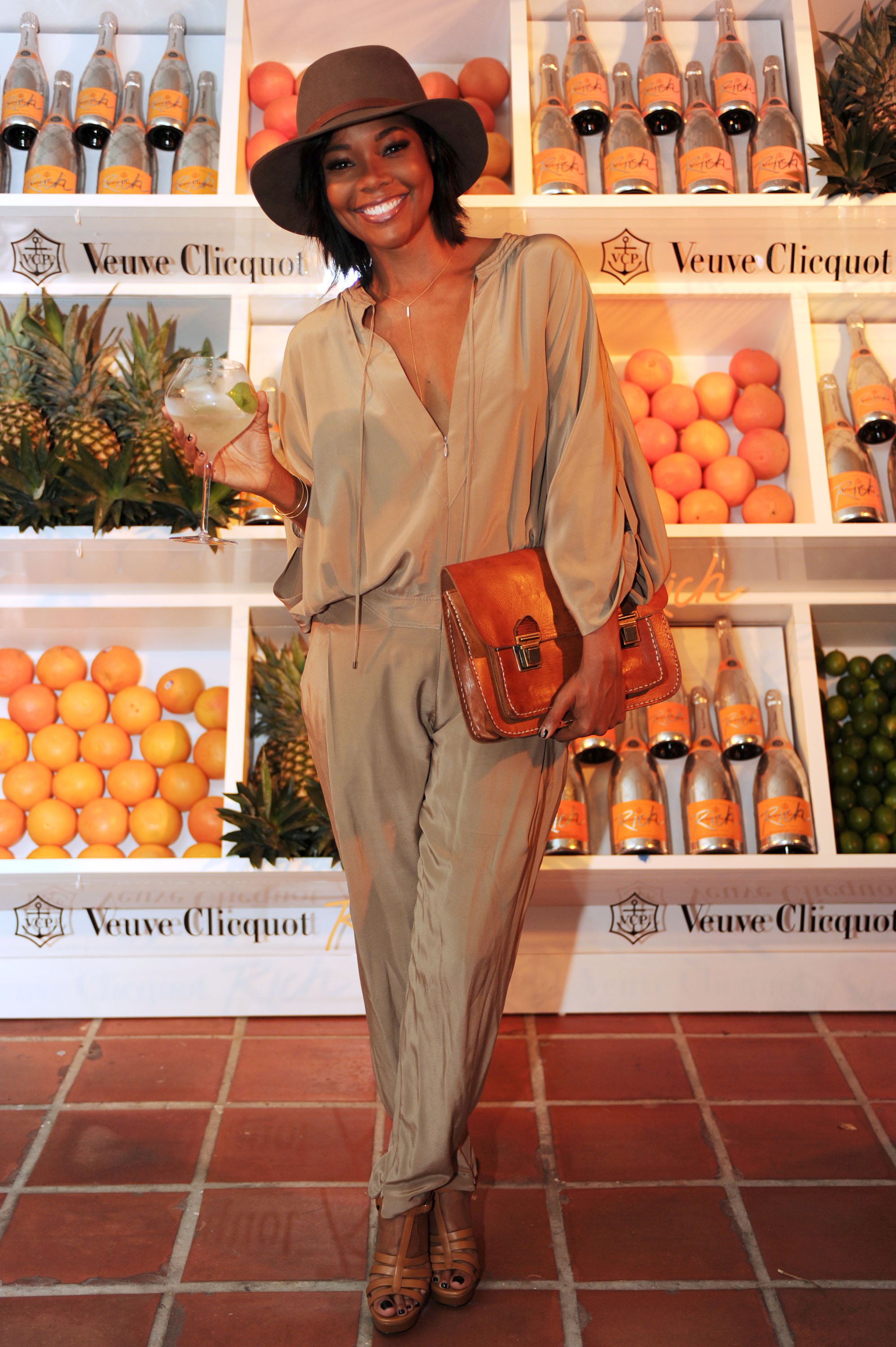 Mars thinks – As I recently admitted, I really like jumpers on women. I think Gabrielle looks great. More importantly, she looks comfortable while looking great. The hat (and bag) adds some cool flare. Date nights are extremely helpful in keeping relationships steamy. My wife wearing this outfit would definitely have me looking forward to the next sexy date night.
Venus thinks – Gabrielle looks great in anything, but this is certainly a fall favorite! Fedoras are in just in case you haven't noticed. Earth tone colors are great for the fall; especially solids. Gab's simple touches of a bracelet, body chain, and vintage clutch makes this look the perfect for your next date night. Ladies, let Mrs. Union-Wade be your inspiration.
Check out what Mars and Venus had to say last week here.