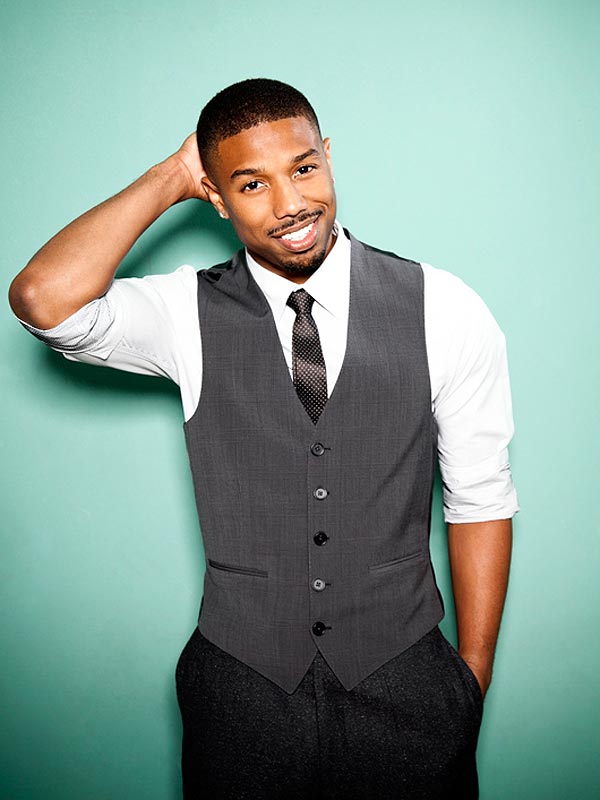 Cousin Mars thinks – He's linked to The Wire – do you really expect me to say anything negative? The Fruitvale Station star is representing for the guys that choose to wear a suit daily. Rolled sleeves, color combination, and the often hated by those over 40 years of age skinny tie help make this look party ready. A well planned bachelor party night will probably have this tie loosened by hour two and off by the fourth. An un-tucked shirt with an un-buttoned vest should soon follow. This look is actually dressing down for many. Although I think this outfit would be better worn at a rehearsal dinner, it works well for a certain type of guy at a Stag Party.
Venus thinks – Getting ready to celebrate your final night as a single man? I love the idea of rolled sleeves but removing the tie would've made this look a little more bachelor party friendly. I also like the charcoal colored pants and tie, for the men who are avoid "all black everything" this is for you!
Check out what Mars and Venus had to say about the top fashionable looks at this year's Academy Awards Ceremony here.