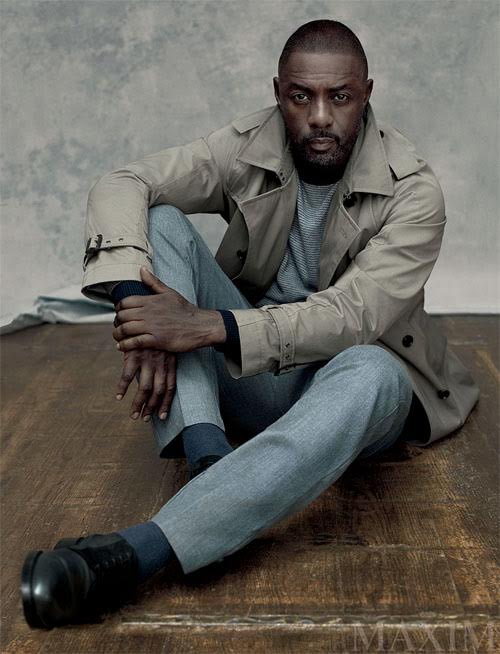 Mars thinks – When you are able to sit on an old wood floor without any notable backdrop/scenery and still know that you're about to be the desktop image for millions – YOU'RE THE MAN. I have similar shoes, an almost identical coat, and at least four pairs of gray slacks. You can bet your last dollar that I'm going to make a few attempts at rocking this look when the weather warrants. I'll let Venus take over from here.
Venus thinks – Thanks Mars. I'm sure the ladies are truly grateful. Gentlemen, trench coats are a fall must-have and not just the hunter green trench your granddaddy wore to church. This look seems to be very casual and comfortable as well. Although I believe it's lacking in color the earth tones are tolerable. This is the perfect look for an engagement session or rehearsal dinner. New on the dating scene, fellas? Create your own rendition of this look to meet the folks!
Check out what Mars and Venus had to say last week here.
[Image courtesy of Maxim.]