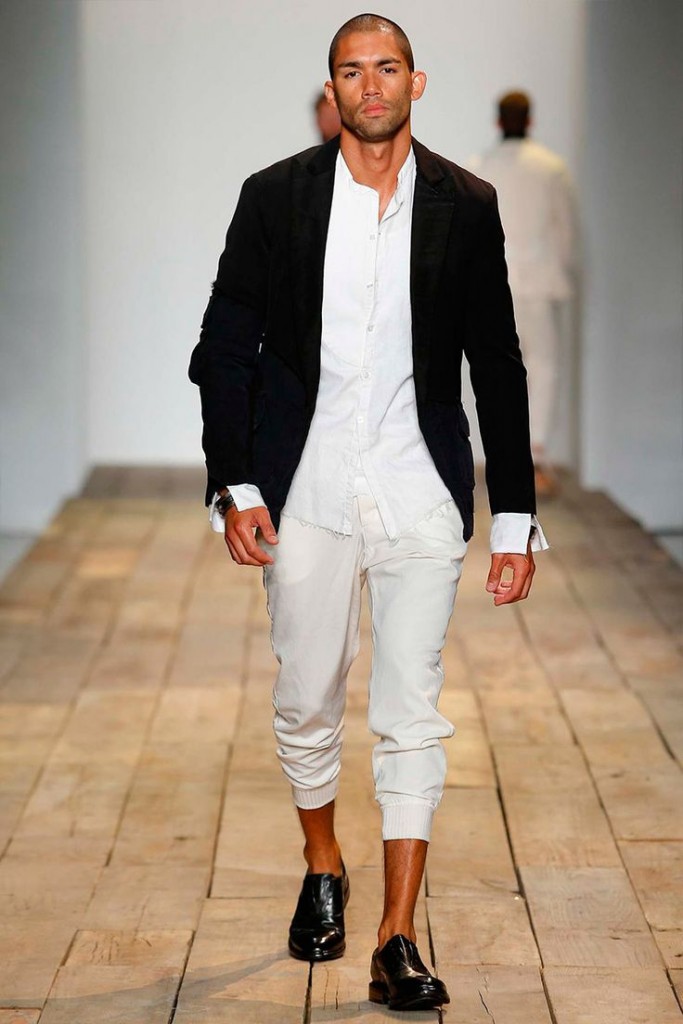 Mars thinks – Not only does this look super comfortable, it also looks smooth. The blazer dresses up the relaxed look just enough to gain access to most of the hottest venues. The slip on shoes successfully completes this outfit.
Venus thinks – I'm a huge fan of the pants. Although many grooms aren't this daring I would certainly suggest this blazer and capri combination for all of your bachelor party activities. This nontraditional look definitely gets my approval.
                                 Check out what Mars and Venus had to say last week here.