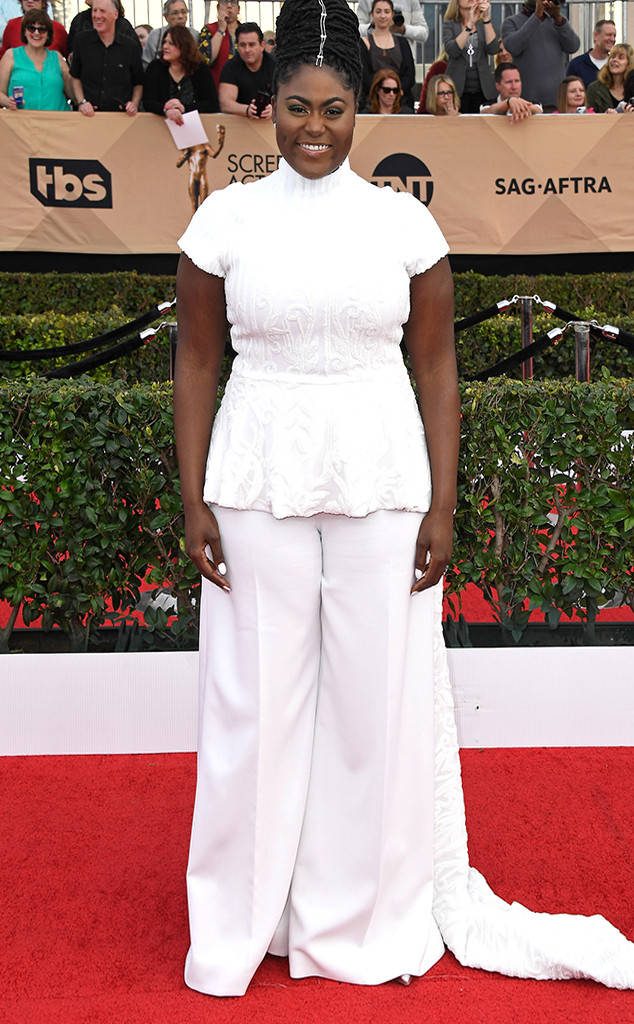 Mars thinks – Wearing white when exchanging vows is always accepted, right? This outfit probably won't compliment anyone's shape, however that isn't the goal of every bride. For the woman that likes to fly below the radar and is uncomfortable being the center of attention, these threads may work. I'd prefer a more tailored look, but to each his/her own.
Venus thinks – This is not one of my favorite looks, but a few quick fixes and I think we could make it work! For starters, I love the top but I would pair it with a tuxedo pant instead of the flare. I love the natural hair and added hair accessory. This is perfect look for a bride willing to nix the veil.
Check out what Mars and Venus had to say about wedding fashion last week here!