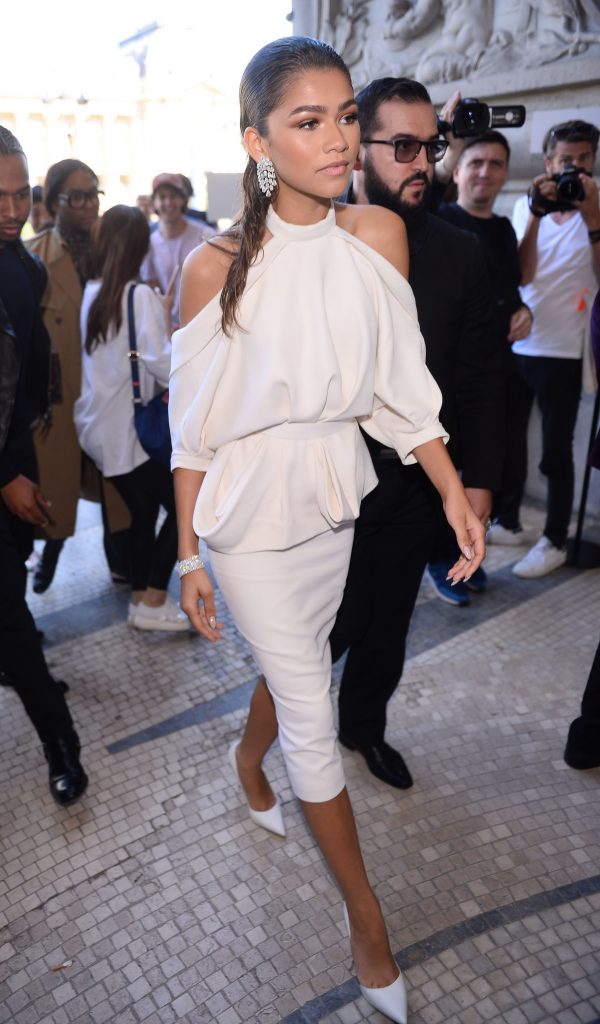 Mars thinks – Triple B family, I don't got much for you this week. I don't hate this outfit but I don't love it either. I checked in with my wife and she said this look is minimal yet stylish and the exposed shoulders are on trend while still being classic. So uh yeah…what she said. LOL
Venus thinks – Are you a courthouse bride? If so this look is for you! Who said you couldn't be cute for a courthouse wedding? This look is both simple and sexy. I'm not usually a fan of white pumps but today I'll make an exception.
What do you guys think?
Check out what Mars and Venus had to say about wedding fashion last week here!