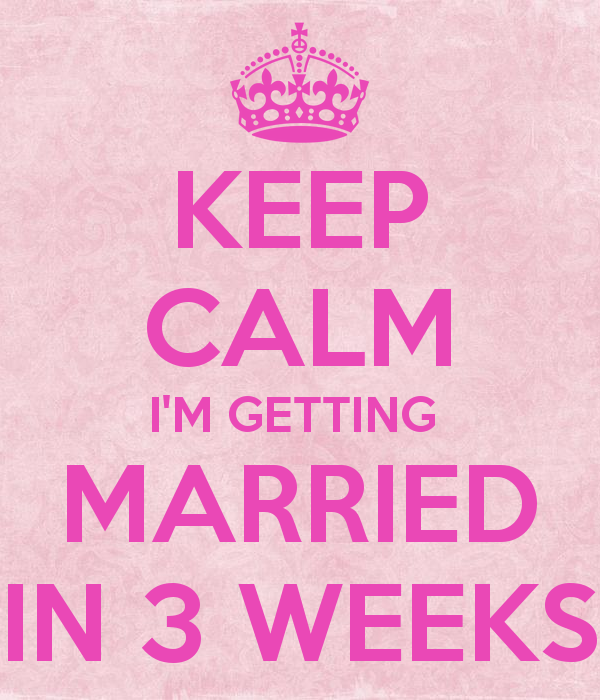 Well folks, we are 21 days out! Unbelievable, right? If you would have asked me 6 months ago how I envisioned my last 21 days leading up to our wedding, I definitely would have said "cruising". So, um, that's not my reality. In fact, things are in overdrive and I'm trying not to lose myself in all of the details —thankfully Vlad, my Mom, my wedding planner Christina and my best girls are keeping my wig straight and nerves in tact!
Contributing to The Road to Mrs. blog has been stress reliever and a bit of an organizational tool helping me to organize my thoughts and next steps regarding my wedding planning to-dos and whatnots. As I reflect on this wedding planning adventure, I couldn't think of any better way to summarize this journey other than creating a list! (Did I mention how much I love lists?) So, I took a page out of Queen Oprah's book and developed my "Favorite Things" list — all things wedding/wedding planning related.
Etsy. Chile, when I tell you Etsy came ALL the way through! From our invitations to our flower girl's rose petals to any of our super artsy fartsy, creative knick knacks that will be displayed at the wedding, are all courtesy of the amazingly, talented folks who sell their crafts on Etsy.
Pinterest. So, here's the thing about Pinterest — you can find just about anything you are looking for (and not looking for) and organize your grandest thoughts via "pins" and create as many boards as your heart desires. Just know that you can definitely pin a $100k wedding, which may lead to a direct blow to your budget or maybe just a crushed dream. Pinterest had me tripping a bit in the early stages of my wedding planning process, but I eventually came to my senses. All in all, Pinterest is a great resource for obtaining wedding ideas.
My wedding day shoes. So, I know I didn't write a full post on my wedding day shoes, but I'm gonna share a little bit now…they are amazing. I looooooove my shoes! Designer–but affordable– super chic, mid-size heel (I used to be a 4" – 5" heel kinda girl, but those days left long ago), and they can be worn again (double yay!).
My network. My squad is legit. Seriously. My crew has been all kinds of amazing. From referrals to taking on projects to just checking on me when I've gone M.I.A. for a few days, these people have been true gems. I really don't know how I would have tackled some of the wedding planning tasks without them. It's really been as easy as sending a text or an email and VOILA, my crew has come through.
Remember, 143. Don't front. If you had a pager in the 90s, you know about this short and cute way to say "I love you". I'm so thankful for my soon-to-be husband. He keeps me calm and never forgets 143. Just a simple "I love you" reminds me that although the wedding will be memorable and fun, our marriage is forever. Marriage > wedding any day.
What are some of your "favorite things" related to wedding planning?
Check out last week's Road to Mrs. post here!