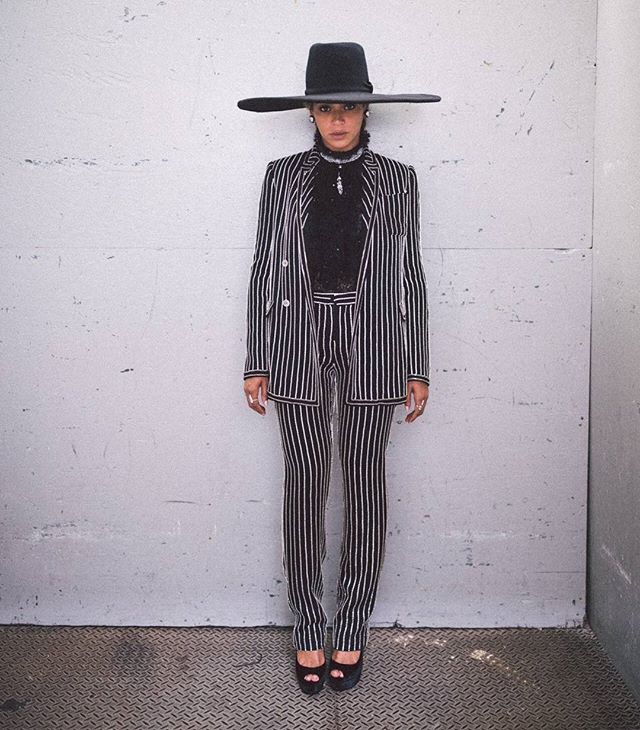 Mars thinks – Hmmmm. It actually took me a moment or two to determine whether or not this look would get my thumbs up. Well, I've decided it does. In fact, I went from unsure to HOT! Perhaps the big hat initially threw me off. Now I see how each piece (garment) of this puzzle helps to create a great finished product.
Venus thinks – Beyonce has taken the church hat to another level! I love the suit detail and am a huge fan of the hat mostly because I'd avoid a trip to the beautician. I'm not sure what occasion this look would be appropriate for , but I'm thinking a derby themed bridal shower/brunch. What do you guys think?
Check out what Mars and Venus had to say about wedding fashion last week here!