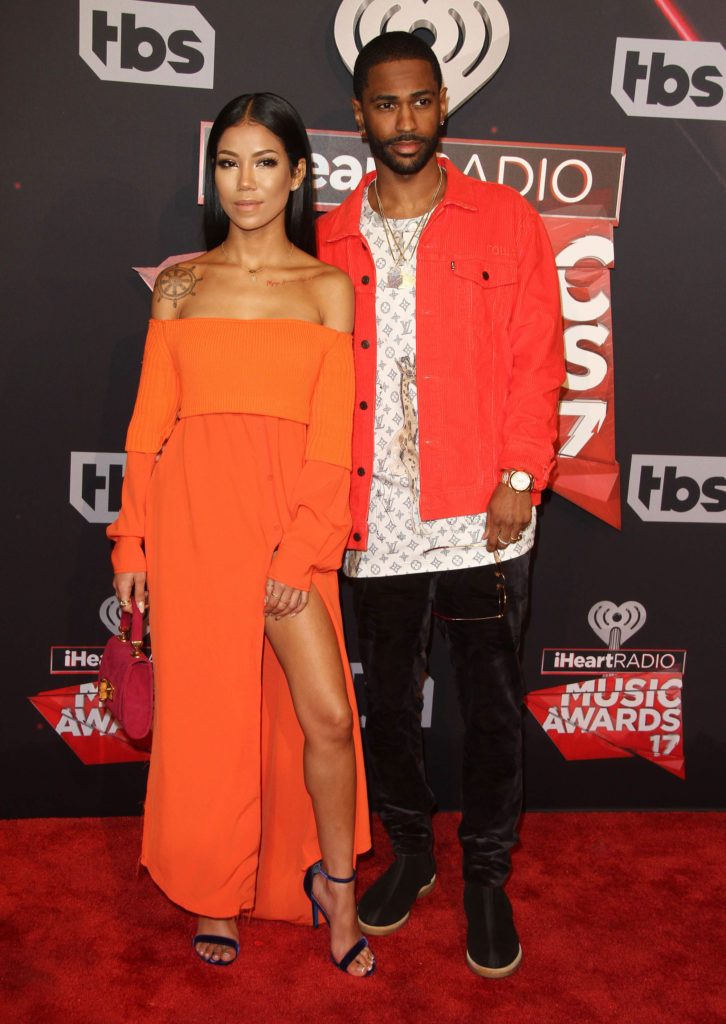 Mars thinks – Jhené looks nice and Big Sean looks like he only had ten minutes to get ready and try to match her FLY. Looking at each of their outfits, I'd assume they were attending two separate events. I'm digging the high slit, but the dress doesn't WOW me. The often stylish rapper may need to listen to his current top 10 Billboard track and Bounce Back from this fashion fail. That joke was too easy…I had to do it, right?
Venus thinks – Unlike Mars, I'm actually a fan of Jhené's dress. It would make a great date night look for the spring/summer seasons. I would nix the heel for a flat sandal and head to a BBQ or the beach. As for Sean, not sure if his intention was to match with his beau , but better luck next time.
What do you guys think?
Check out what Mars and Venus had to say about wedding fashion last week here!