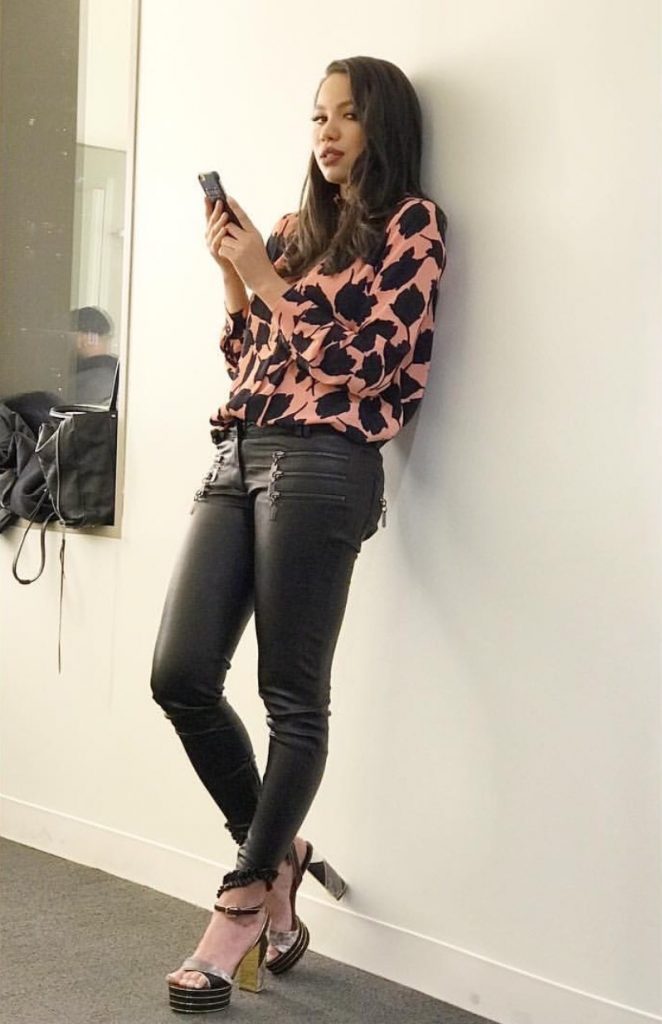 Mars thinks – Jurnee definitely looks ready for a hot date. Although those leather pants are hugging her,by no means could this be considered a revealing or inappropriate outfit. The pretty blouse is loose and offers a nice style contrast to the bottom half of this look. This is that OVER THIRTY SEXY (lol). Many women change speeds by that age and realize the value in keeping sex appeal without advertising all of the goods. I'm probably going to get a few side eyes for my previous sentence. These threads definitely get a thumbs up from me, but I'm not in love with the shoe selection.
Venus thinks – Mars I have to agree this look is HOT and is not limited to the "DIRTY THRITY " plus crew! I'm also obsessed with denim and black leather so definitely two thumbs up from me. I love the shoes. Chunky heels are always a woman's go to because they're both cute and comfortable.
What do you guys think?
Check out what Mars and Venus had to say about wedding fashion last week here!